.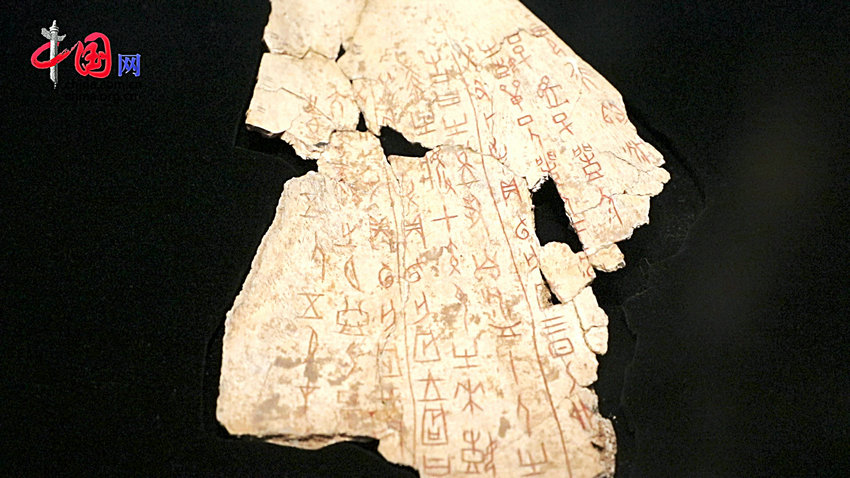 甲骨文,是刻在龟甲和兽骨上的文字。作为我国迄今可见的最早成体系的文字,甲骨文不仅仅是一个文明的符号、文化的标志,还印证了包括《史记》在内的一系列文献的真实,把有文字记载的中华文明史向前推进了近五个世纪。
Oracle bone inscriptions are tortoise shells and animal bones incised with signs recognized as the earliest system of Chinese characters. Not only do they provide a rare glimpse into Chinese civilization, they also corroborated the account ofShijior Records of the Grand Historian, a monumental history of ancient China penned by a Han dynasty official.The oracle inscriptions also provide evidence that civilizations started maintaining written records five centuries earlier than previously believed.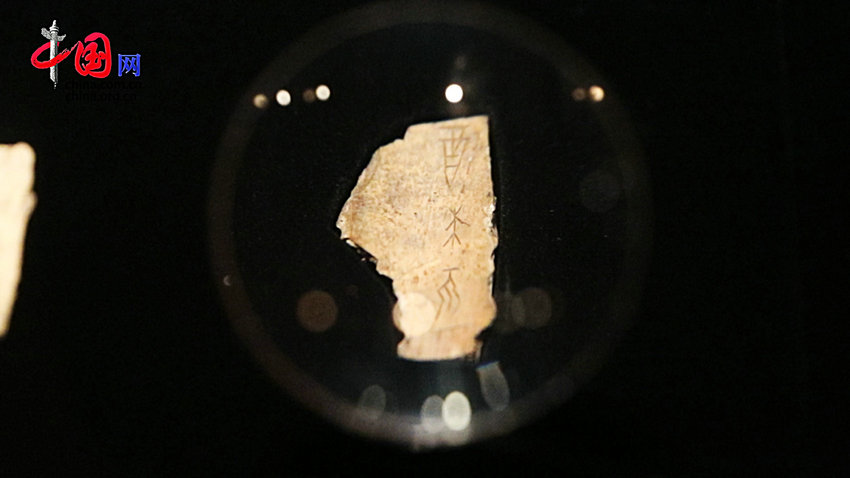 1899年,甲骨文首见天日,而它的历史可以追溯回3000年前的商朝。当时,甲骨文主要是作为占卜的记录。中国古代甲骨占卜有着悠久的历史,帝王和贵族几乎每事必卜,内容包括祭祀、天象、年成、征伐等,甚至还有商王游猎、疾病、做梦、生子——这些都被甲骨文记载了下来。
Oracle bones were discovered in 1899 and their earliest use can be traced back to the Shang Dynasty 3,000 years ago, when the main use of the oracles was to record divination and fortune-telling. At the time, the emperors and nobles used divination objects for predicting weather, harvest and deciding the timing of important events such as sacrificial ceremonies or when to launch an assault against the enemy. Oracle characters even carry stories of King of Shang Dynasty, including their hunting incidents, illnesses, dreams and childbirth.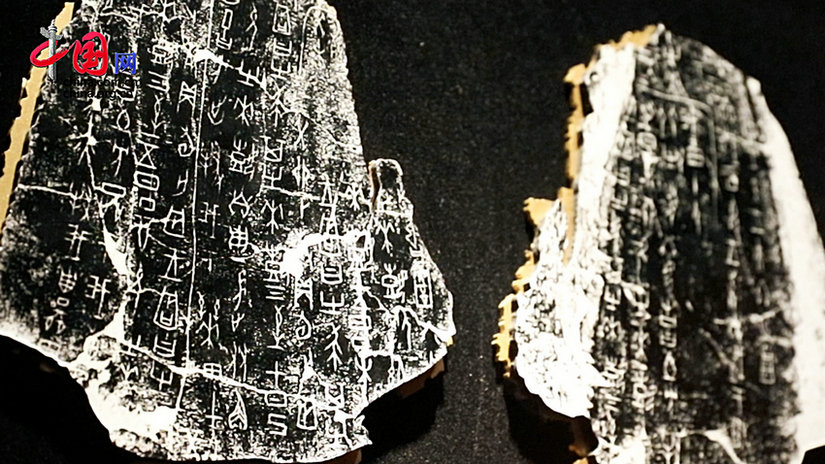 在已知的世界四大古文字体系中,其他三种都没有得以延续,唯有以殷墟甲骨文为代表的中国古文字体系,一脉相承,绵延发展,成为今天世界上五分之一人口仍在使用的文字,并对中国人的价值认同、思维方式、审美观念产生了极其重要的影响。
Among the four known ancient font systemsin the world, only one continues — the Chinese font system represented by the oracle bone inscriptions of Yin Ruinsin the ancient Shangdynasty.Modern font system, originating from the ancient oracle bone inscriptions, is still used by one fifth of the world's population today and is a testimony to aesthetic values and thought process of the Chinese people.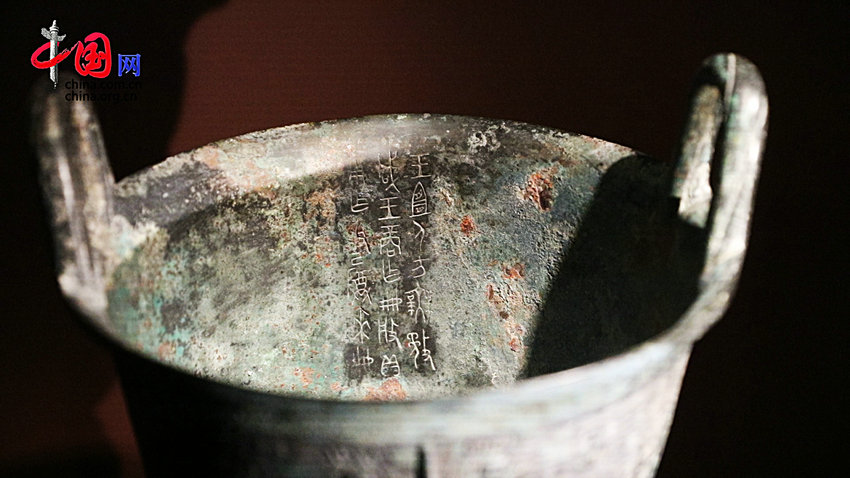 目前,学者编纂的甲骨文字典收字已达4300多个,其中2000多字有人进行过研究,但取得共识的破译字仅1300个左右,也就是说,还有一大半甲骨文没有被认出来。中国近年发布公告,破译一个甲骨文字,经专家委员会鉴定通过后,将获得奖励10万元。
At present, there are more than 4,300 oracle dictionaries compiled by scholars, of which more than 2,000 words have been studied, but only about 1,300 words have been deciphered by consensus. More than half of the words still need to be deciphered. China has promised a reward of 100,000 yuan to anyone who can decipher an oracle bone script and pass the scrutiny of the expert committee.
曾经,甲骨文的研究者们只能在浩如烟海的资料中埋首。如今,甲骨文的研究工作则可以借助大数据、云平台等新技术,使得甲骨文研究进入更全面深入的新阶段。甲骨学也不只局限在中国,而是一门世界性学科,2017年,甲骨文入选"世界记忆名录",这正是其价值得到世界公认的体现。
Earlier, oracle researchers had to bury their heads in vast amount of data. Today, new technologies such as big data and cloud platform can give a boost to oracle research, helping it enter a more comprehensive and in-depth stage. The study of oracle bone inscriptions is now not only an academic discipline in China but in the whole world.In 2017, oracle also made it to the Memory of the World Register which lists documentary heritage.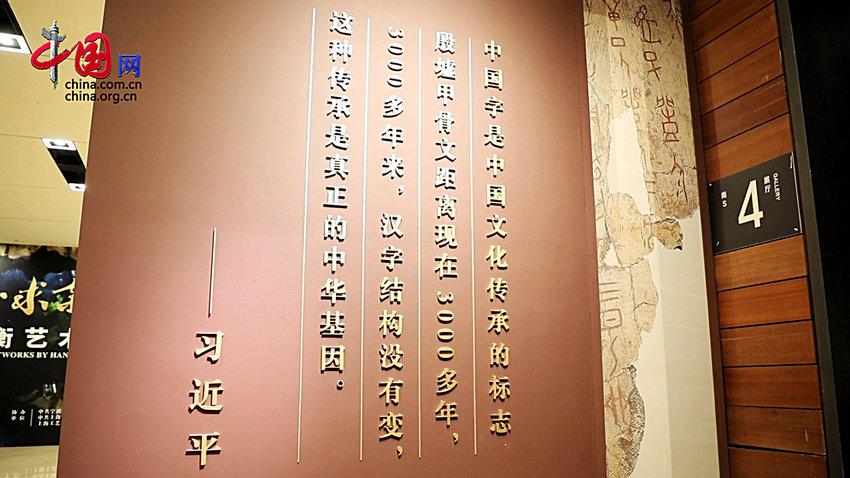 习近平曾说:"中国字是中国文化传承的标志。殷墟甲骨文距离现在3000多年,3000多年来,汉字结构没有变,这种传承是真正的中华基因。"今年是甲骨文发现120周年,关于甲骨文的研究工作还将继续"有人做、有传承",让文字和历史都"活"起来。
ChinesePresident Xi Jinping once said: "The Chinese character is the symbol of Chinese cultural heritage. The oracle bone inscriptions of Yin Ruins are more than 3,000 years old. Over 3,000 years, the structure of Chinese characters has not changed. This inheritance is the real Chinese gene passed on from generation to generation."This year marks the 120th anniversary of the discovery of oracle bone inscriptions. The research work on oracle bone inscriptions will continue so the words ingrained in them and their stories canlive on.