.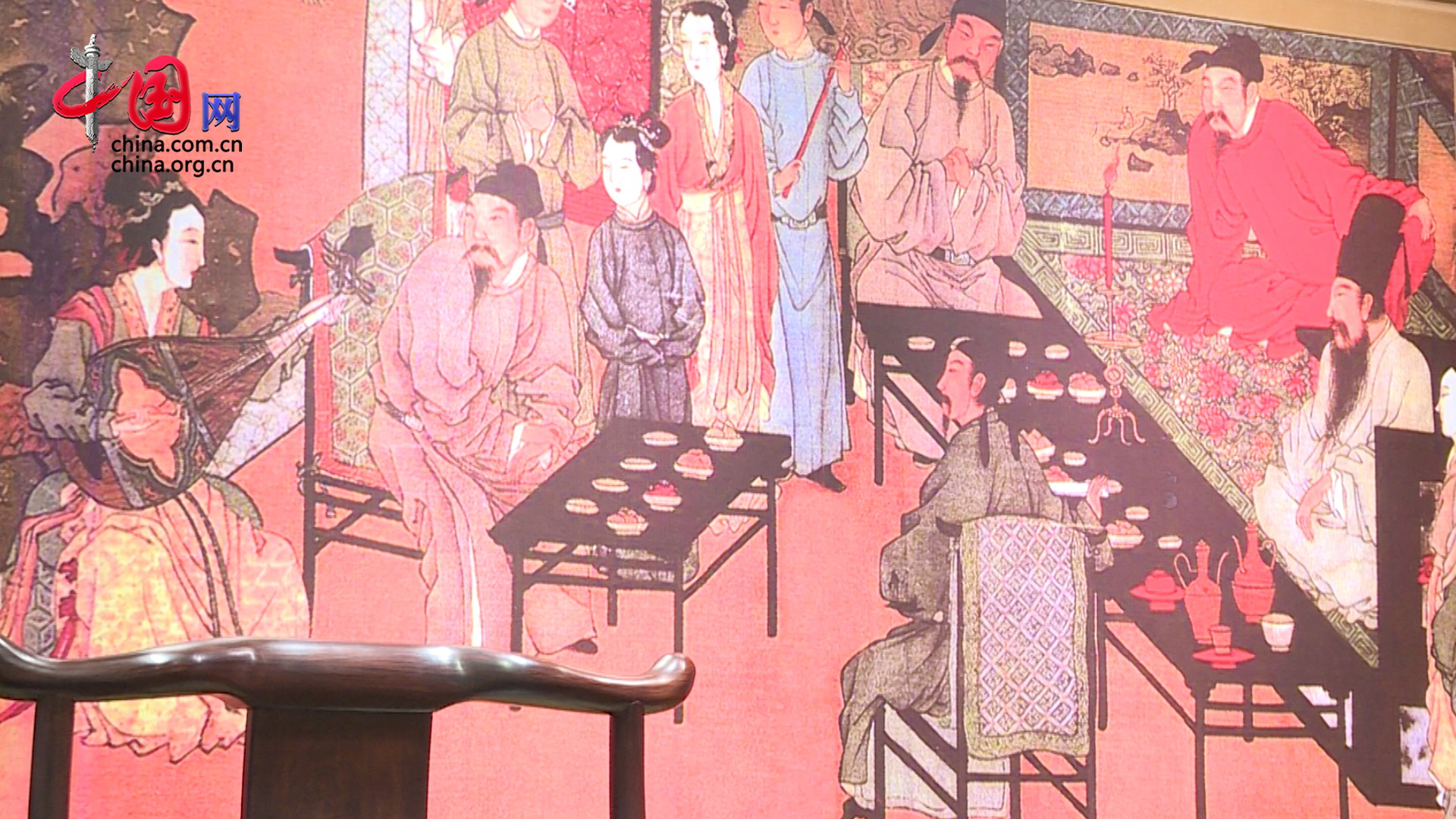 明清时期,中国家具发展到了历史的高峰,尤其是以苏作工艺为代表的明式家具。苏作家具从十五世纪中叶开始产生,精致完美的框架结构,科学合理的榫卯构造,以线造型的设计理念,都充分地体现出了中华民族追求极致和神韵并存的造物精神。
It was in Ming and Qing Dynasties that the development of Chinese furniture was at its peak. Among the most prominent styles to emerge in this period was SuZuo Ming-style furniture known for its concise form and elegant lines. It has been produced since the middle of the 15th century. Historically, the furniture produced around southern Yangtze River region is collectively known as SuZuo. The exquisite frame, scientific mortise and tenon wood-working joint and the design concept of line modeling fully reflect the Chinese pursuit of perfection.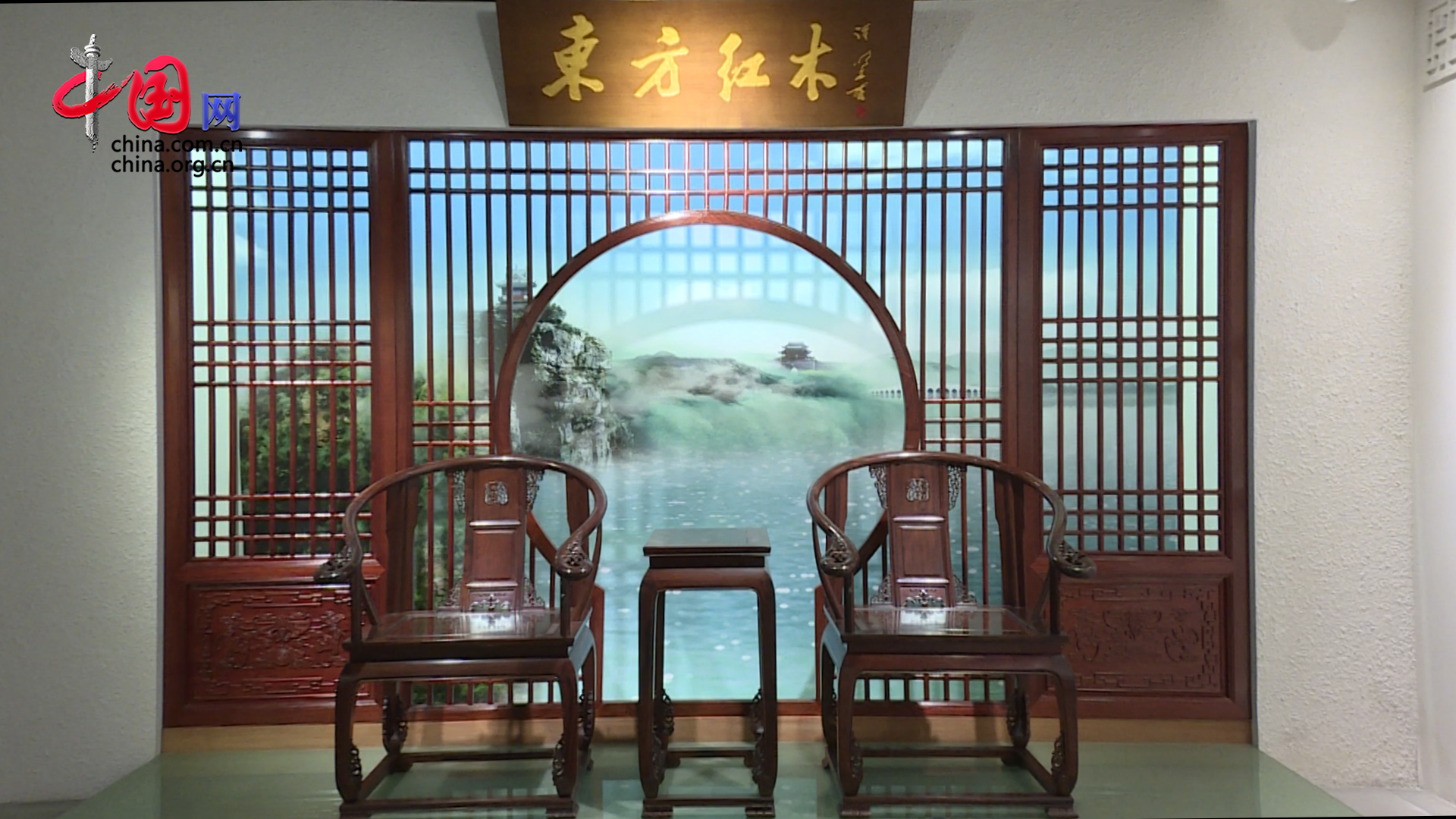 南官帽椅,是明式家具的代表作之一。实用功能之外还流露出古人赋予家具的"智慧"。例如,椅子腿部高低错落的设计,寓意"步步高升";环抱式扶手,保护主人"财不外泄";当接待客人时,较低的座椅靠背,表明出主人自愿"低人一等",反映古人崇尚"谦逊"的处世之道。
One of the representative works of Ming style furniture is South armchair. In addition to the practical purpose it serves, it also holds the "wisdom" of the ancients. For example, the design of chairs with high and low legs implies 'rising step by step'; the encircling armrest protects the host from 'leakage of wealth'; the back of the lower seat shows that the host accords the same respect to his guest as he would to his superior, thus reflecting the virtue of modesty.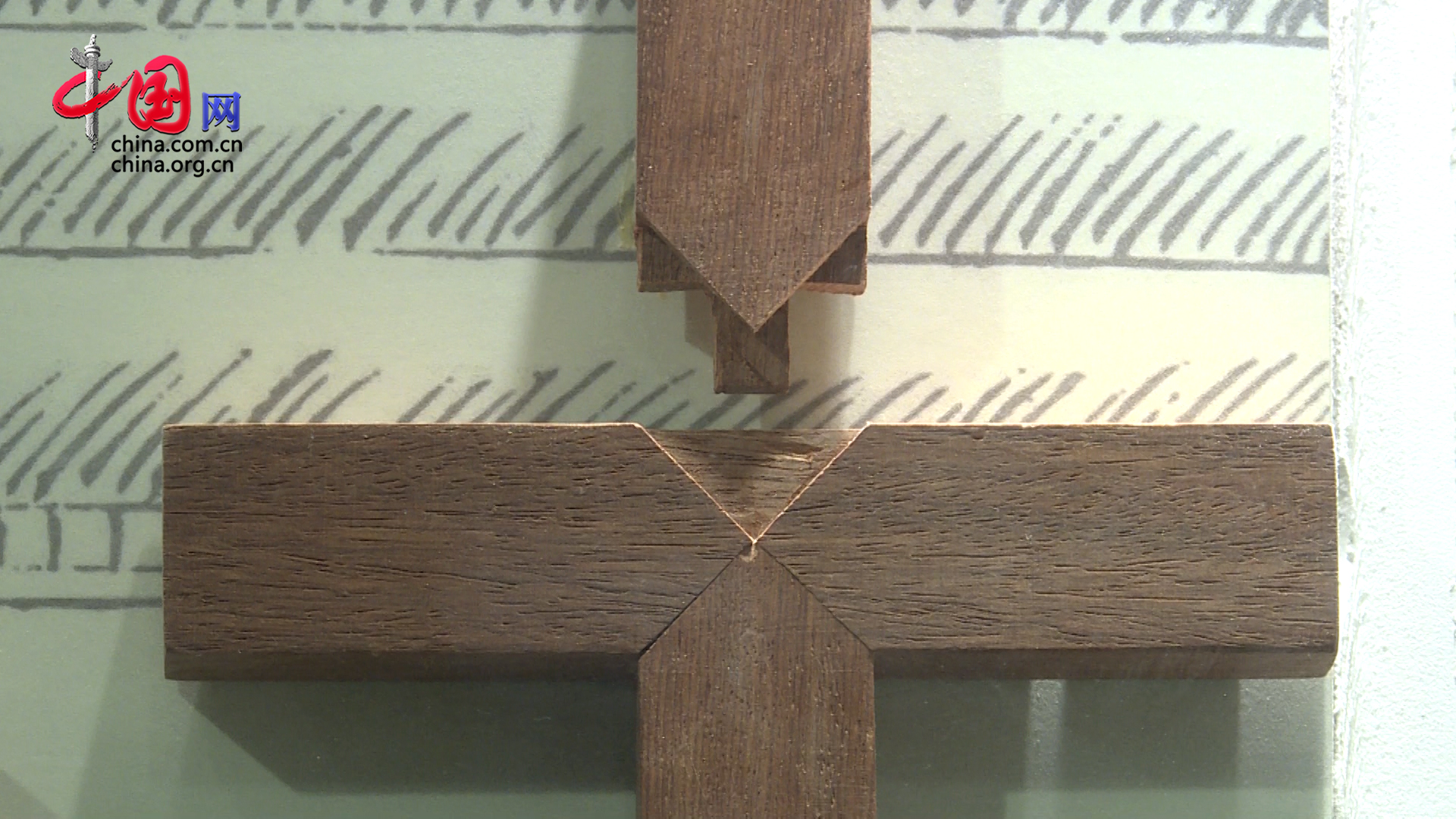 榫卯,是古代中国建筑、家具及其它器械的主要结构方式,其特点是在物件上不使用钉子,利用榫卯加固物件。这种组装方式甚至沿用至今,体现出中国古老智慧的传承。
The mortise and tenon woodworking joint is an important feature of ancient Chinese architecture and furniture. Woodworking joints attach two pieces of wood without use of nails. It is still widely used nowadays.
上世纪30年代,旅居北京的德国学者古斯塔夫·艾克经过数十载的研究,出版了《中国花梨家具图考》。这本明式家具研究的开山之作,开启了外国人对明式家具的兴趣。
The first study of Ming style furniture was carried out by Gustav Ecke, a German scholar living in Beijing, in the 1930s. After Ecke published details of his decades-long study, the furniture style drew even more eyeballs.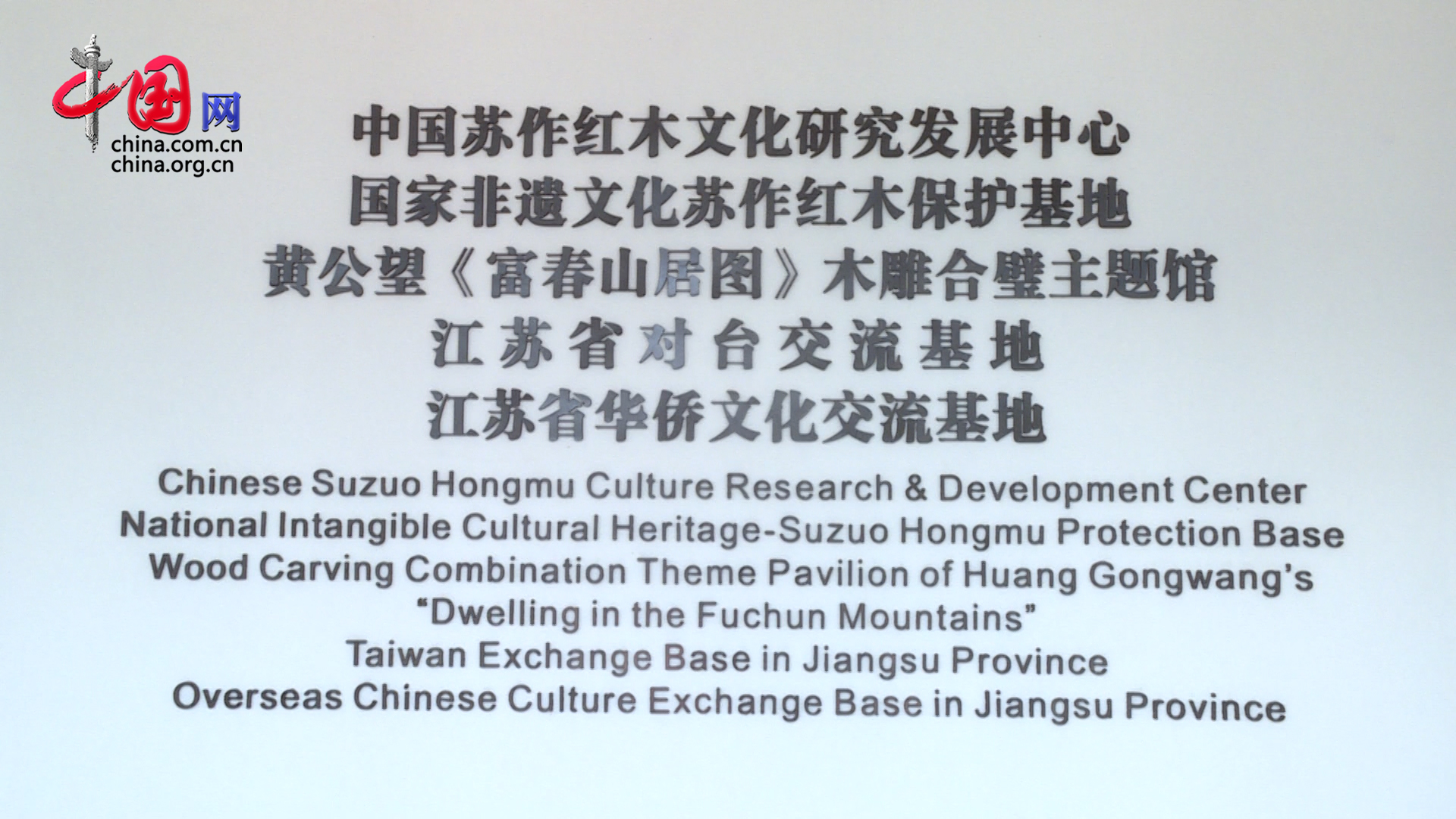 习近平总书记说过,"传承中华文化,绝不是简单复古,也不是盲目排外,而是古为今用、洋为中用,辩证取舍、推陈出新,摒弃消极因素,继承积极思想,'以古人之规矩,开自己之生面',实现中华文化的创造性转化和创新性发展。"
Chinese President Xi Jinping once said, "The inheritance of Chinese culture is neither a copy of ancient wisdom nor does it reject traditions of other countries. Instead, it helps the past serve the present and we should also learn from the foreign countries. We should choose and replace the old with the new, abolish negative factors and inherit positive thinking. As the saying goes, 'Improve creativity with the wisdom of the ancients.' This would help us realize the creative transformation and innovative development of Chinese culture."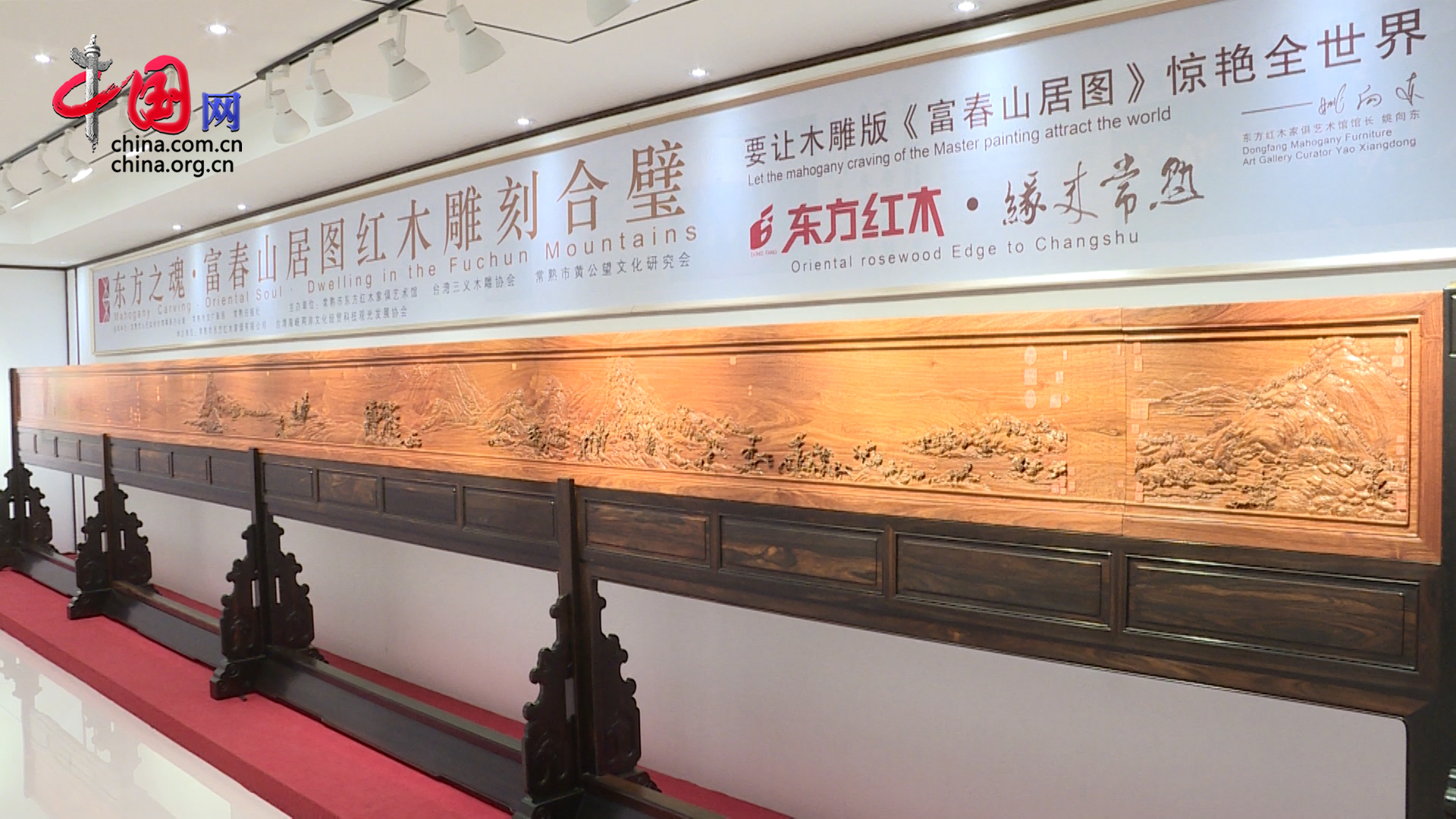 2006年,"明式家具(苏作)制作技艺"入选第一批国家级非物质文化遗产名录。2017年9月,苏作红木文化艺术传承保护基地落户苏州常熟。2015年,由两岸艺术家共同雕刻的红木版《富春山居图》展出,成为两岸文化交流的一大盛事。
In 2006, Ming style furniture (SuZuo) craftsmanship was selected as the national intangible cultural heritage. In September 2017, SuZuo Redwood culture and art heritage protection base settled in Changshu, Suzhou. In 2015, the redwood version of Dwelling in the Fuchun Mountains jointly carved by artists from mainland and Taiwan Province was exhibited and became a major highlight of cultural exchange between mainland and Taiwan Province.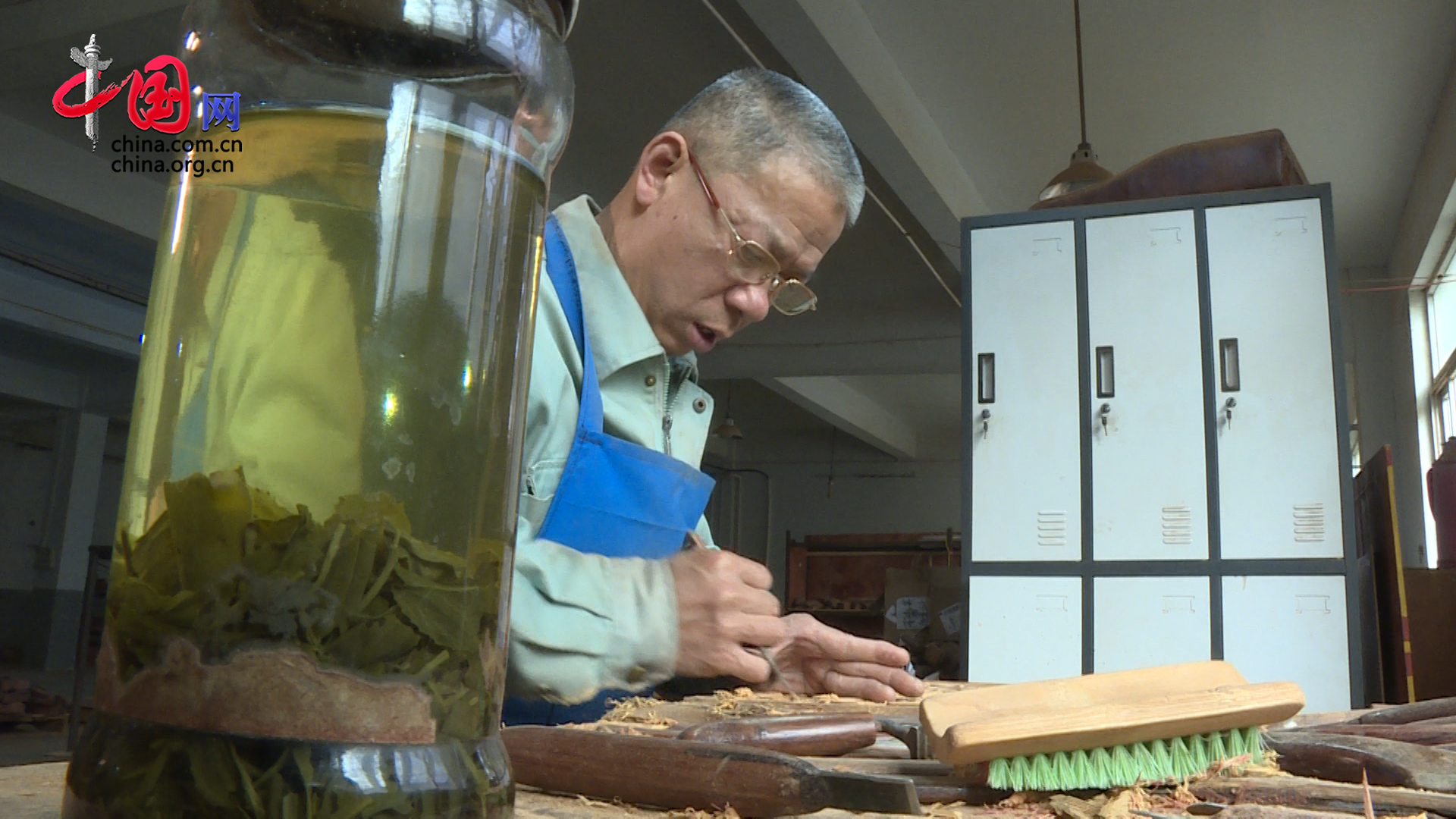 时至今日,一代又一代的苏作红木家具匠人没有停下手中的工具,而是在古典风尚的基础上加入了现代人的理解,让我们对传统文化进行重新审视,使家具设计既充满民族性,又充满现代设计的时尚感与先锋意识。
Generations of SuZuo redwood furniture makers continue wielding magic with their tools. The style has evolved to suit modern-day needs. It's a piece of culture still in circulation which remains traditional while incorporatingthe fashionable vanguard modern design elements.