.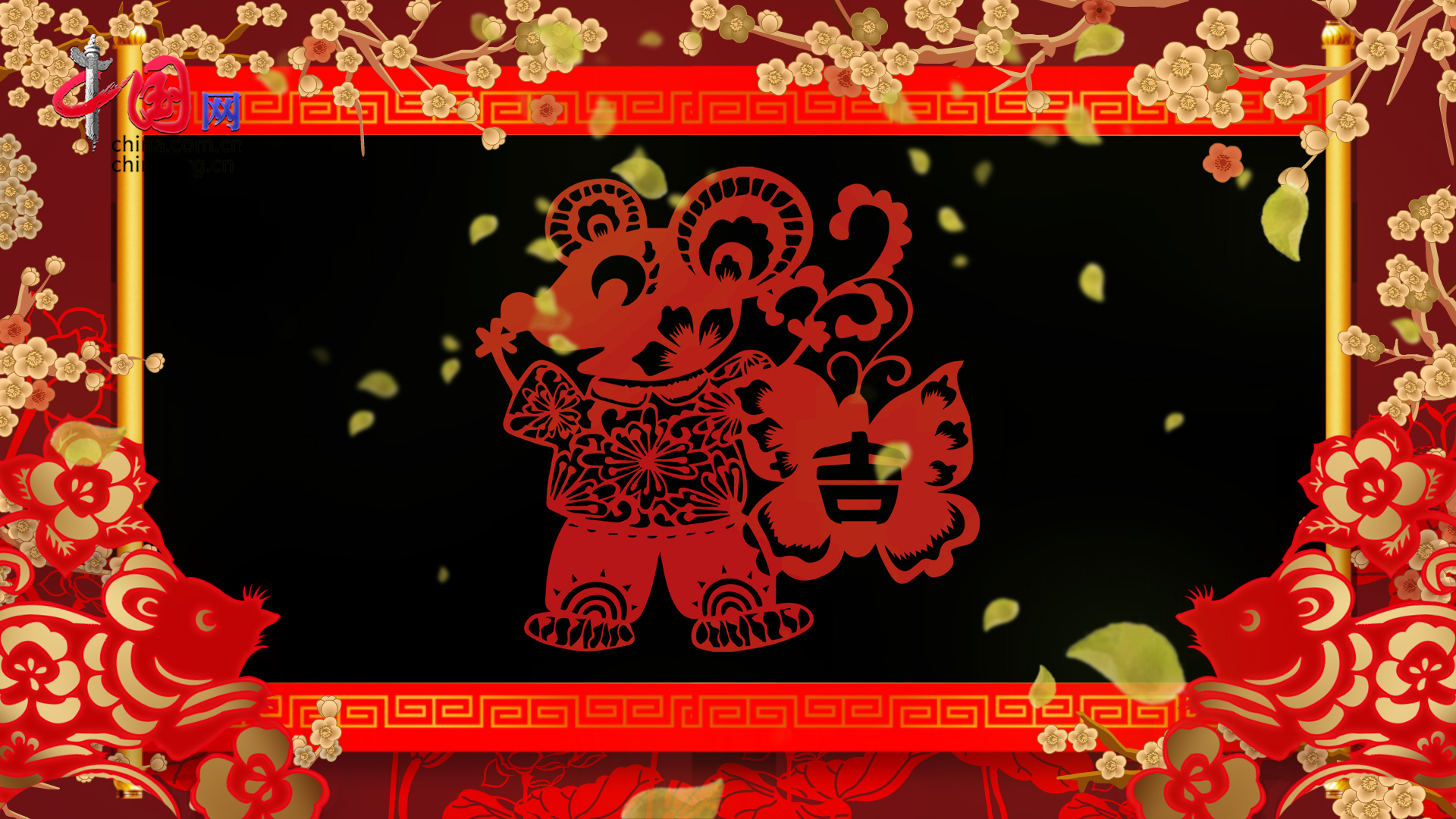 生肖文化作为一种古老的民俗文化现象,已是中华民族文化不可分割的一部分。
As an ancient folk tradition, the knowledge of Chinese zodiac is an integral part of Chinese culture.
鼠是中国传统十二生肖之首。相传,玉皇大帝决定挑十二种动物代表人间生肖,在规定到天宫的那天一早,小老鼠悄悄早起,坐在老牛身上首先到了天宫门口,并从牛角上抢先一步跳了进去,为此成为十二生肖之首。
Rat is the first of the twelve traditional Chinese zodiac animals. According to legend, the Jade Emperor decided to choose twelve kinds of animals to represent the human zodiac. On the day he was appointed to the heavenly palace, a little rat had gotten up early, sat on the old ox and entered the gate of the heavenly palace. The rat jumped out from the horn of the ox, thus becoming the first of the twelve zodiac.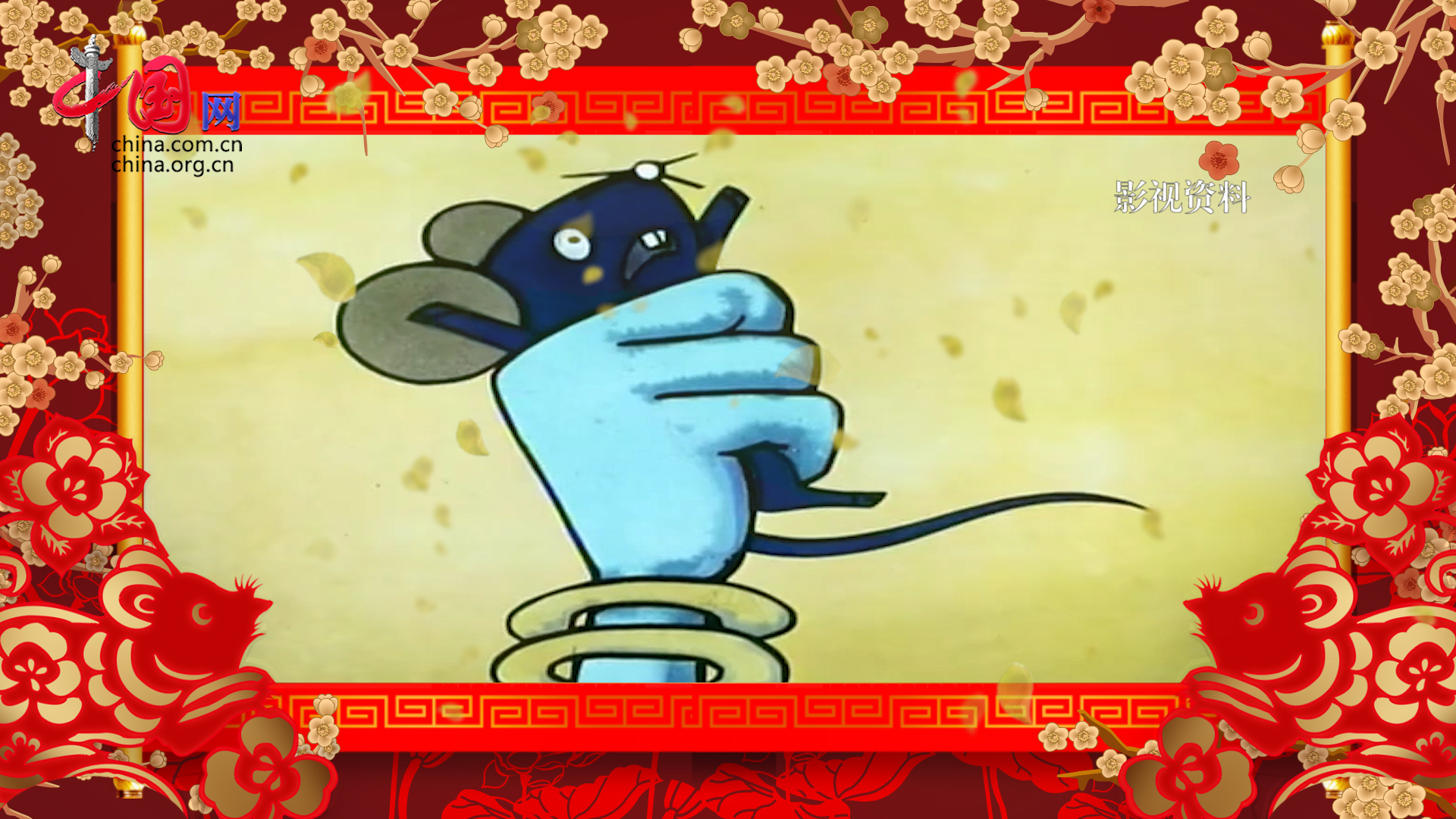 鼠的第一个象征意义是灵性。上个世纪九十年代,我国拍摄制作的经典动画《十二生肖》中,即把鼠称为"机灵鼠",它勇敢机敏的协助人类,最终打败了妖魔,故事情节感人。
The first symbolic meaning of rat is intelligence. A classic animation 'The Chinese Zodiac' shot and produced in China in the 90s gave the rat the tag of a 'smart rat'. It was a brave animal, quick to help human beings and when it finally defeated the demons. The story touched hearts.
鼠的第二个象征意义是生命力强。老鼠的成活率高、寿命长。民间剪纸和木版年画《老鼠嫁女》中的老鼠都是子神,老鼠在每年中国农历正月初七"人日"那天嫁女,即繁衍人类万物之意。
The second symbolic meaning of rat is vitality. The survival rate of a rat is high and lifespan long. The rat in the folk paper-cut and woodblock New Year's painting 'Rats Marry Their Daughters' are all gods from the time of Zi. Rats marry their daughters on the seventh day of the first month of the Chinese lunar calendar every year, that is to say, to reproduce human beings and other creatures.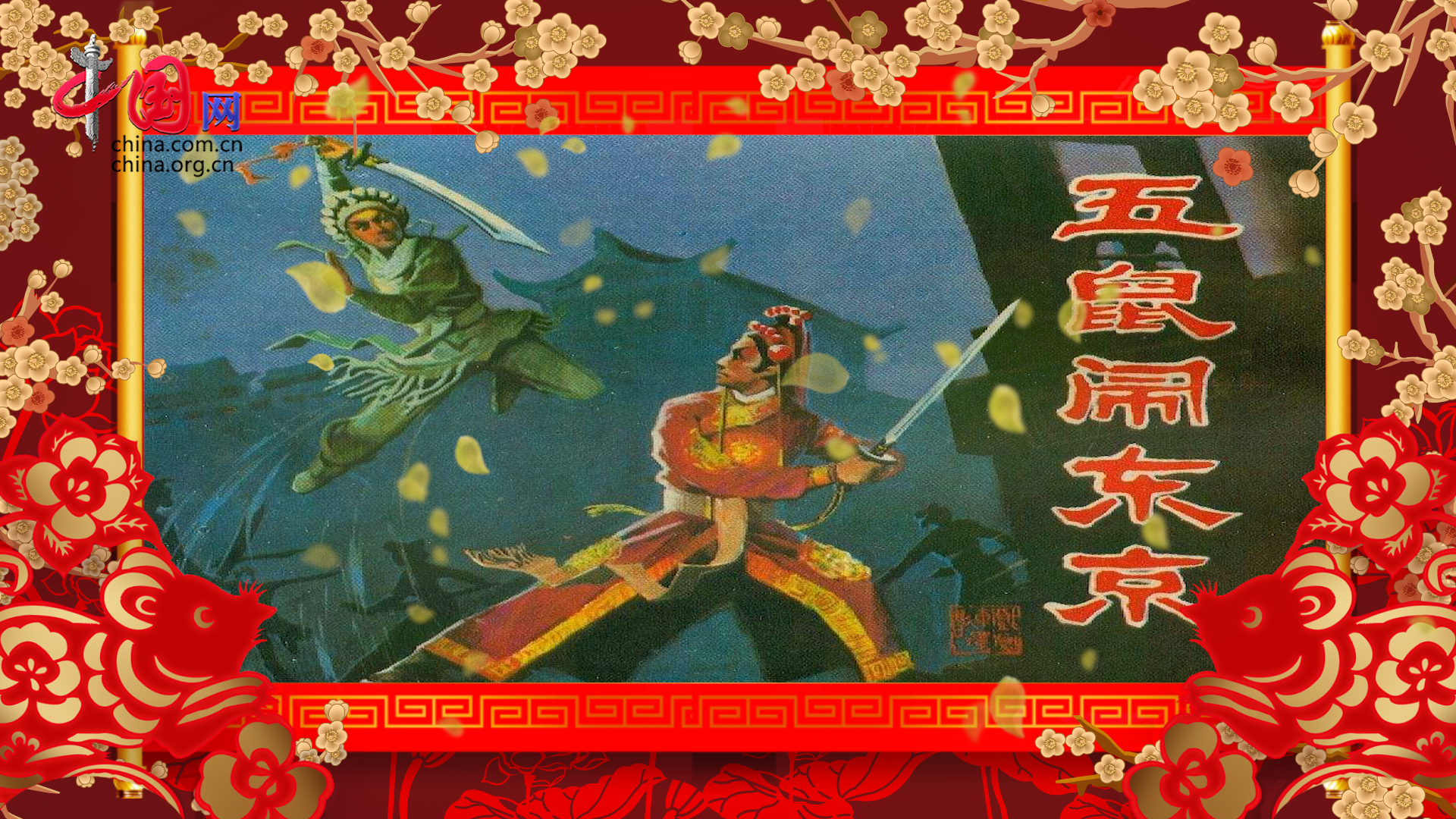 在中国戏剧舞台上,东晋时期民间就有了"老鼠推磨"、"老鼠荡秋千"的鼠戏表演。而宋代的故事戏《五鼠闹东京》给人们留下了深刻的印象。
The rat also made frequent appearances on the stage. In the Eastern Jin Dynasty, one could see rats pushing the mill and swinging rats performing among the people. A play during the Song Dynasty titled 'Five Rats Mess Dongjing upside down' left a deep impression on people.
中国还有很多歇后语与鼠有关,如 "老鼠掉进米缸里——因祸得福"、"老鼠钻书箱——咬文嚼字"、"老鼠逗猫——没事找事"等,这些歇后语诙谐风趣,令人过目难忘。
In local parlance as well, rats have found space. There are many humorous sayings associated with rats —'Rats Fall into Rice Bowls — Good Luck in Misfortune', 'Rats Drill into Study Boxes — Chew Words', 'Rats Tickle Cats - Have Nothing to Do with'.
现今,中国的南北各地都有张贴年画或剪纸的风俗,"老鼠嫁女"、"老鼠娶亲"的年画和剪纸被视为"吉祥物",过年过节时贴在墙上和窗户上,既热闹了新春佳节的气氛,也寄托了人们对新一年的企盼。
Nowadays, there is a custom of putting up new year pictures or paper-cut in north and south of China. The New Year pictures and paper-cut of 'Rats Marry Daughters' and 'Rats' Wedding' serve as mascots. They are pasted on walls and windows during the new year, which not only enlivens the atmosphere of the new spring festival, but also places people's expectation for the new year.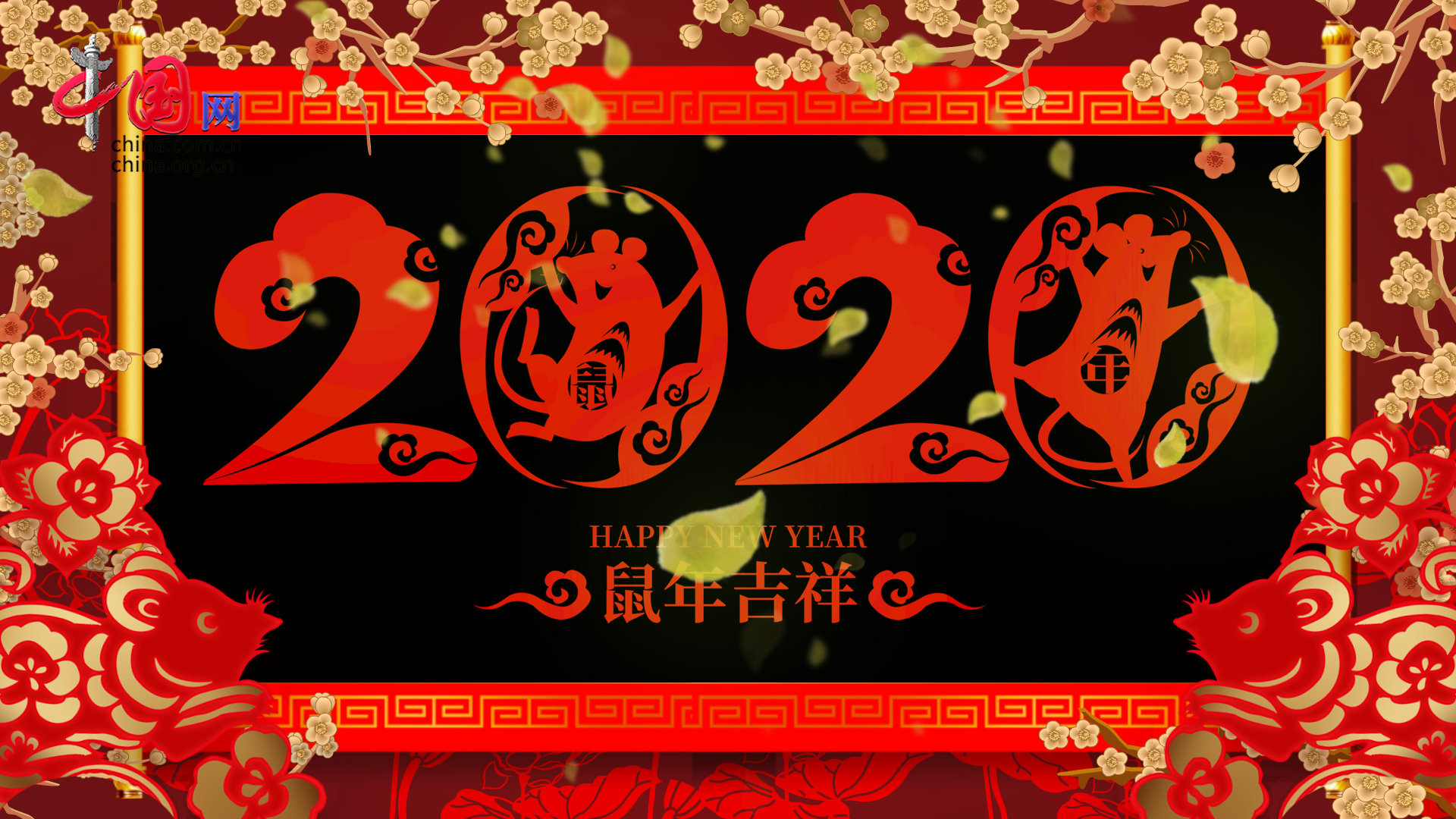 2020年公历‪1月25日,中国迎来了农历庚子鼠年,因为有一个"闰四月",这一年共有384天,这也意味着,鼠年要多上一个月的班。而农历4月出生的人,可以过两次农历生日。此外,这个鼠年会有两个"立春"。你发现了吗?
‪On January 25, 2020, China ushered in the year of Gengzi rat in the lunar calendar. Because this is a 'leap April', which has a total of 384 days, this also means that the year of the rat will spell an extra month of work. But on the bright side, people born in April can have two lunar birthdays. In addition, the year of the rat will have two "beginnings of spring". Amazing, isn't it?