鼓文化与中华文明相伴而生数千年,其所承载的精神内涵已经远超其乐器的用途。先贤孔子曾说过"鼓之舞之",可见"鼓舞"一词起源之早。
Drum culture has accompanied Chinese civilization for thousands of years and has a deep spiritual connotation which takes its existence far beyond that of a musical instrument. Confucius regarded the "Drum Dance" highly. It is also the origin of the word "embolden" in Chinese.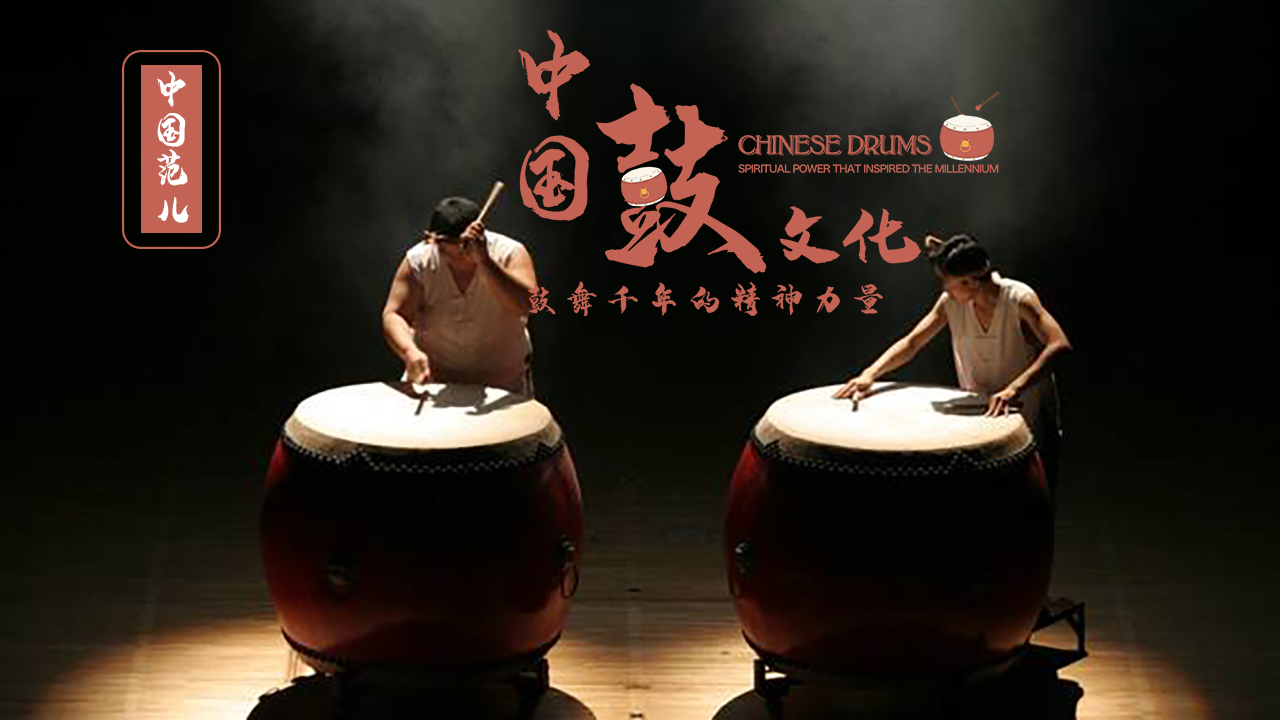 在2008年的北京奥运会闭幕式上,200名身着红衣的鼓手组成圆形鼓阵舞动击鼓,在鼓点的律动中,全球观众见证了这场"无比伦比"的奥运盛会的完美落幕。中国鼓彰显了中国作为一个拥有悠久历史的文明古国应有的风度与大气。
At the closing ceremony of the 2008 Beijing Olympic Games, 200 drummers in red formed a round drum array to dance and beat drums. The perfectly synced beats drew the curtain on the exeptional Olympic Games. Chinese drum is an ancient practice which reveals that Chinese culture has a deep history.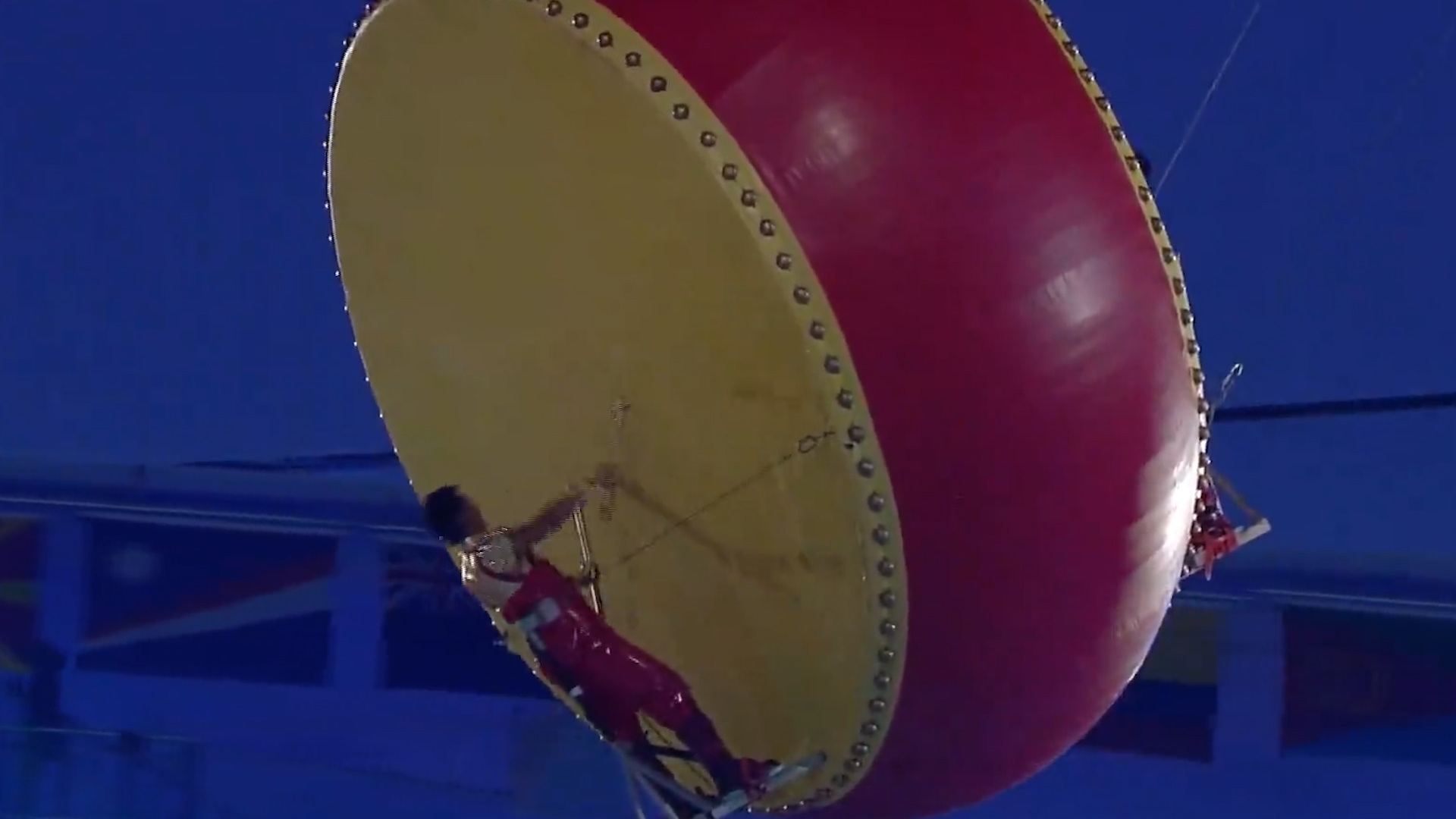 中国鼓,最早是以陶土烧制的"土鼓",始现于陶器时代。周朝设立了专职管理鼓乐的机构,负责管理的官吏被称为"鼓人",同时制定了一套完备的鼓乐制度。从那时起,鼓就已经规范地用于古代中国祭祀、军事、劳作及其他活动中。
The earliest reference to a clay fired drum is in the Pottery Age. The Zhou Dynasty had drum music institutions that were responsible for the management of officials known as "drum man" besides developing a complete drum music system. Since then, drums came to be used in ancient Chinese practices such as sacrifice, military, labor and other activities.
中国古代社会以农业生产为主,鼓也是人们生产生活中一种不可或缺的器物。由于鼓声似雷霆,人们认为打鼓可以引来雨水,滋润农作物生长,鼓顺理成章地成为了向神灵祈祷风调雨顺,与神灵"沟通"的方式。各朝各代,皇帝都会举行祭祀天地的仪式,雄壮的鼓乐响彻了千年时空。
In ancient China, agriculture was the main form of production and drums were considered indispensable for a bumper harvest. Since the sound of drums echoes that of thunder, it was believed that playing drums could attract rain and nourish crops. So the instrument was used to pray to the gods for good weather and to "communicate" with them. In each dynasty, the emperor held a ceremony to worship heaven and earth and majestic drum music was heard alongside.
鼓在战争中也发挥着重要的作用。由于鼓有良好的共鸣作用,声音激越雄壮而传声很远,所以很早就被作为军队上助威之用。
Drums also play a part in the war. Because of a strong resonance effect, the drum's sound can go long distances while striking fear in the heart of the enemies. So it has been used as a military booster for a long time.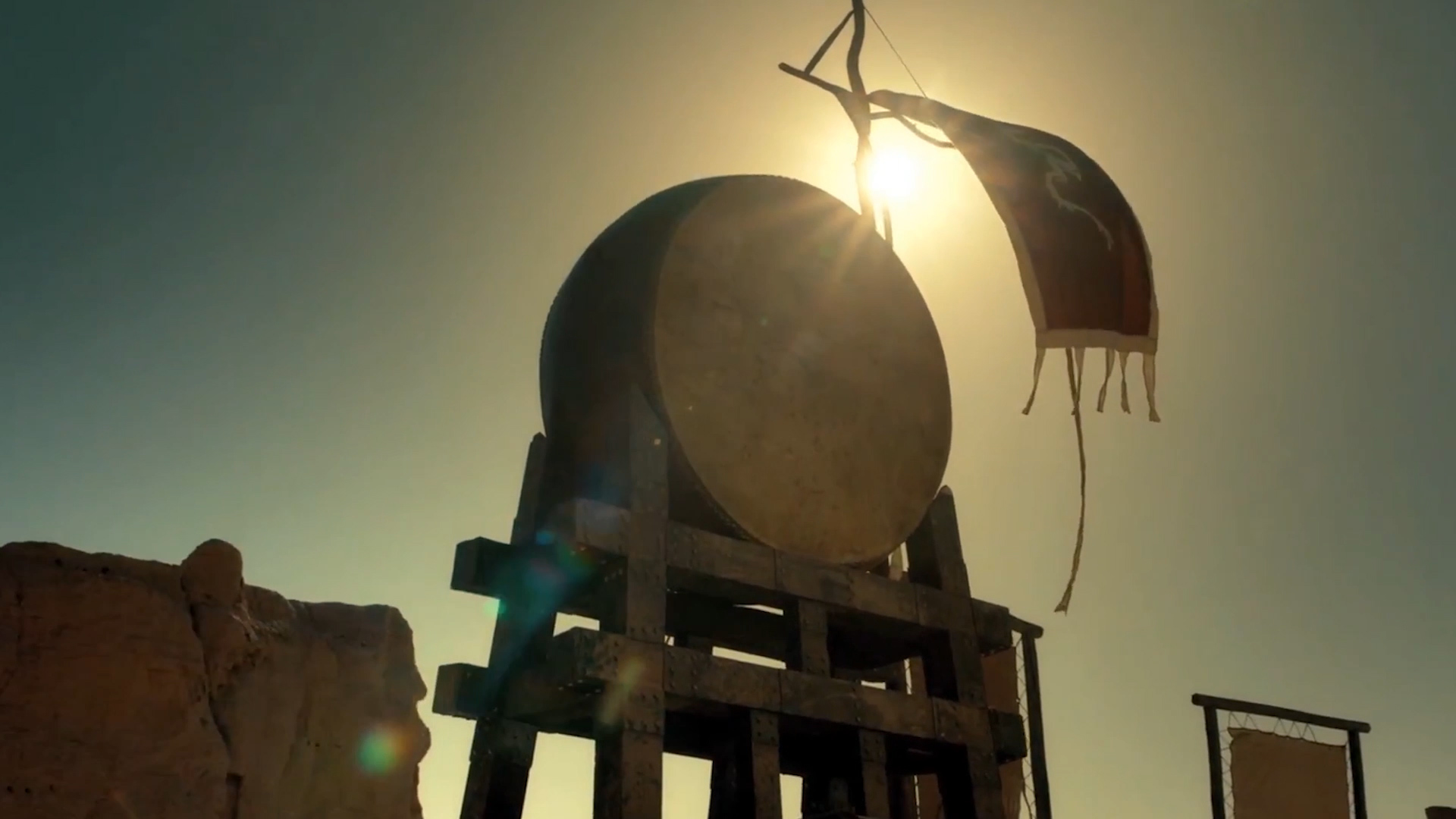 至唐宋时期,社会欣欣向荣,鼓的应用范围更加广泛,民族乐队、戏剧、曲艺、歌舞、赛船舞狮、喜庆集会、劳动竞赛等都离不开鼓类乐器。鼓真正走入了大众百姓的生活各处,鼓声为人们生活带来欢庆和希望。
In the Tang and Song Dynasties, the society was thriving and put drums to myriad uses. The national band, drama, folk art, song and dance, boat racing and lion dance, festive assembly and labor competition were accompanied by the beats of drums. The sound of drums became synonymous with celebrations, filling hearts with joy.
如今的中国鼓,已然有数十个鼓种。例如用来寄寓人们对太平盛世、五谷丰登向往的"太平鼓";展现黄土高原气概,西北农民豪迈性格的"安塞腰鼓";有豪迈大气的河南开封"盘鼓"、陕北洛川"蹩鼓"等;也有小型多样,灵活纤巧,并带有演绎情节的南方鼓舞——安徽"凤阳花鼓"、江苏"渔篮花鼓"、湖南"地花鼓"等。鼓文化的繁荣,反映的是中国社会的安定繁荣,正如千百年来,安居乐业的社会环境必然伴随着鼓乐齐鸣的盛景。
Dozens of types of Chinese drums exist today. For instance, "Taiping drum" is used to express yearning for peace and prosperity while "Ansai waist drum" is meant to depict the spirit of the Loess Plateau and the heroic character of Northwest farmers. Then there is the celebration of grit and heroism of "Pangu" in Kaifeng of Henan Province and "Biegu" in Luochuan of Northern Shaanxi Province. There are also small, flexible and delicate Southern drum dances with deductive plots - "Fengyang flower drum" in Anhui Province, "fishing drum" in Jiangsu Province, "Basket flower drum" and so on. The prosperity of drum culture reflects the stability and prosperity of Chinese society. For thousands of years, the drum beats have played in the backdrop as the society lived in peace and contentment.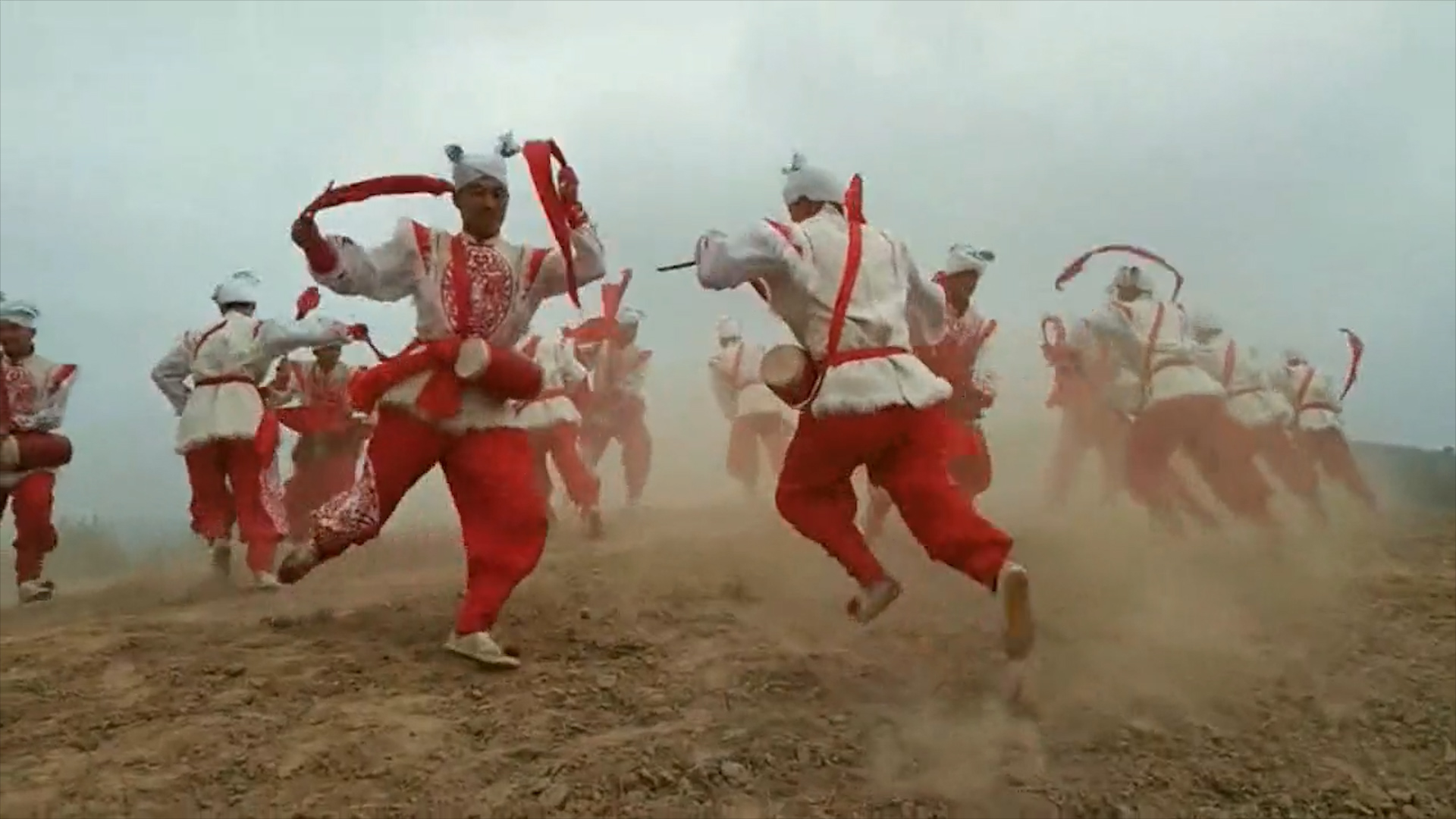 .