.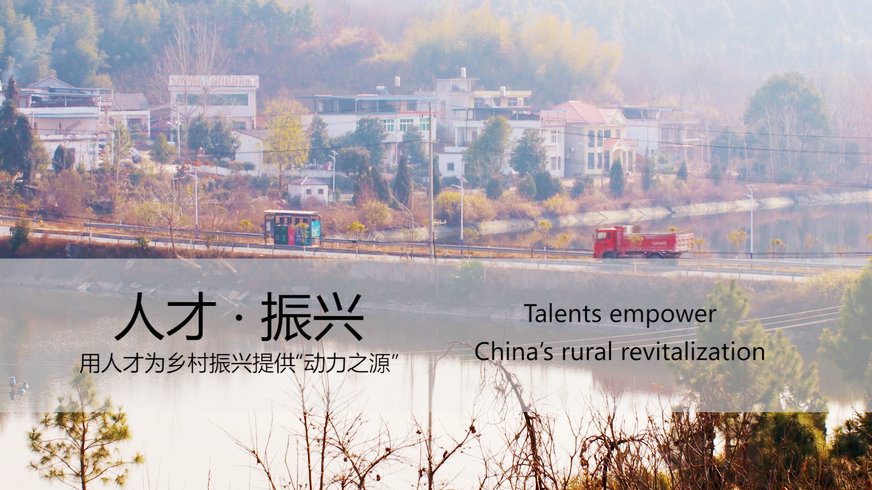 乡村振兴,人才是关键。2022年"中央一号文件"提出,要全面推进乡村振兴,加强乡村振兴人才队伍建设,实施高素质农民培育计划、乡村产业振兴带头人培育"头雁"项目、乡村振兴青春建功行动、乡村振兴巾帼行动,为乡村振兴注入活力。
Talented people are key to China's rural revitalization. The first policy statement released by the country's central authorities in 2022 calls for comprehensively promoting rural revitalization by strengthening thecultivation of talents, implementing programs to nurture well-trained farmers and industrial pioneers, and rolling out campaigns to encourage young people and women to make contributions and inject vitality into the great cause.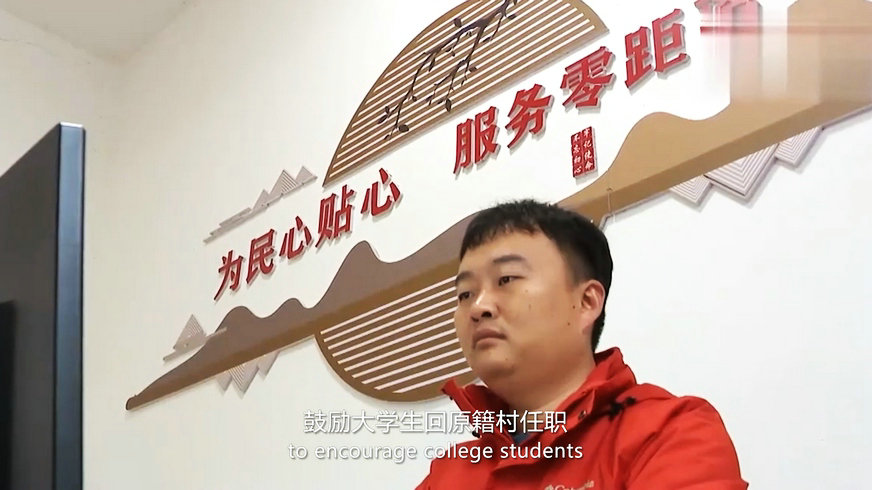 各项政策首先吸引了很多人才返乡。在江西宜春市上石村,33岁的"特聘村官"易金禹利用无人机对秸秆禁烧等情况进行巡查,这位年轻人提高了农村基层的现代化治理水平,也为村干部队伍带来新活力。这得益于2020年当地专门出台的人才计划,鼓励大学生回原籍村任职。而在贵州省黔西南州兴义市,七舍镇积极探索拓宽选人渠道,汇聚各方面优秀专业人才——这也吸引了在外经商,想带领乡亲发展的钱丽。2021年,35岁的钱丽毅然返回家乡,当选村干部后,她深入群众听民情、访民意,一门心思投入到基层群众工作一线。
Related policies have lured many people back to their hometowns. In Shangshi Village, Yichun City, east China's Jiangxi Province, Yi Jinyu, a 33-year-old special-term village official, used drones to inspect straw burning. The young man has improved the level of modern governance at the grassroots level and brought new blood to the ranks of village officials. Yi's presence is made possible by a special talent plan launched in 2020 to encourage college students to return to their villages of origin to work. In Xingyi City, Qianxinan Buyi-Miao Autonomous Prefecture, southwest China's Guizhou Province, Qishe Town has explored and expanded the channels for selecting candidates to gather outstanding professionals in various fields, which has attracted Qian Li, who wants to help the local people for better life. In 2021, Qian decided to return to her hometown at the age of 35. After being elected as a village cadre, she earnestly solicited villagers'opinions and heeded their concerns, devoting herself to grassroots work.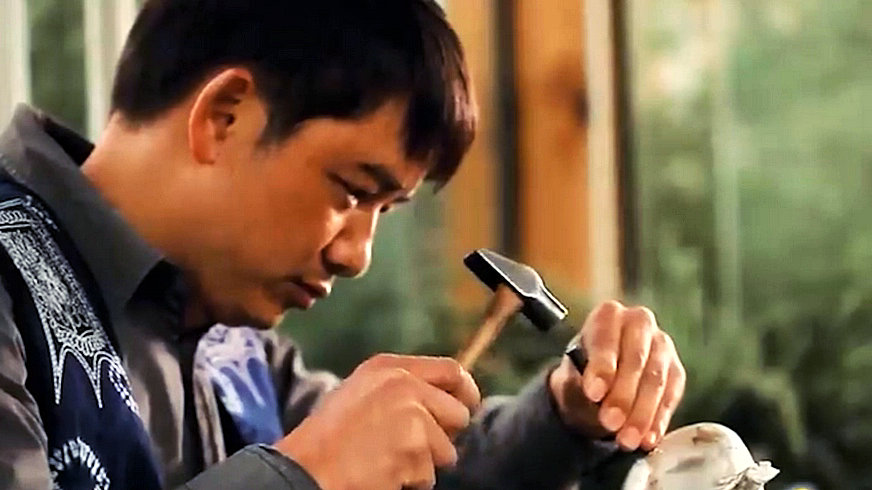 除了吸引优秀人才返乡,将本土村民培育成材并在当地发展,也是重要路径。云南省鹤庆县素有"银都水乡"美誉,鹤庆银器业的蓬勃发展,离不开技能人才的支撑。这几年,鹤庆搭建人才成长的平台,制定方案鼓励本地知名匠人创新创业,引导高层次人才发挥"传帮带"作用。经济相对发达的江苏省,出台系列政策,培育农业农村科技创新人才和科技推广人才,并促成农业科技成果转化。江苏计划到2025年建设25个省级现代农业产业技术体系,打造150个创新团队。
In addition to attracting outstanding talents to return home, it is also an important way to cultivate talents locally. Heqing County in southwest China's Yunnan Province is a waterfront town known for its silverware, and the vigorous development of Heqing silverware industry cannot be separated from the support of skilled talents. In recent years, Heqing has set up a platform for talent development, formulated plans to encourage local skilled craftsmen to innovate and start businesses, and guided high-level talents to pass on their expertise. Jiangsu Province, which has a relatively developed economy, has issued a series of policies to cultivate scientific and technological innovation talents and promotion professionals in agriculture and rural affairs. Efforts have also been made to promote application of scientific and technological advances in the agricultural field. Jiangsu plans to build 25 provincial-level modern agricultural industrial technology mechanisms and 150 innovative teams by 2025.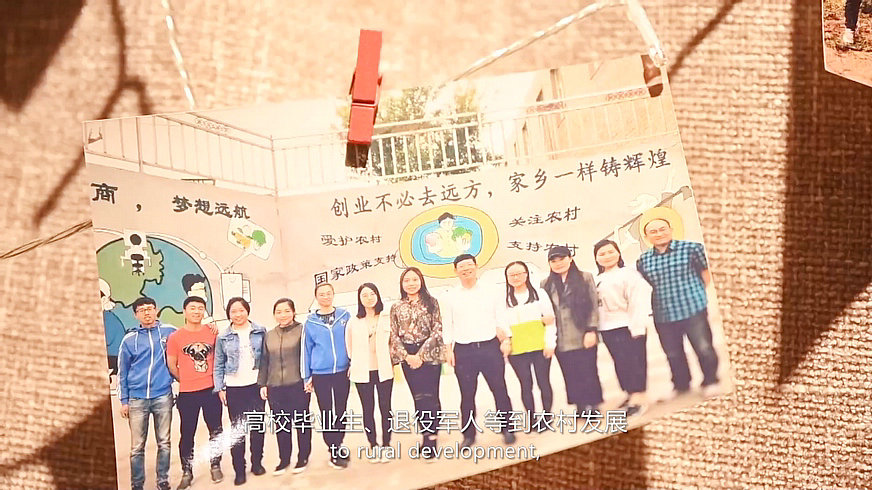 乡村人才振兴,培育和吸引来的人才,还要"留得住"。习近平指出,"让愿意留在乡村、建设家乡的人留得安心,让愿意上山下乡、回报乡村的人更有信心"。天津市政协委员陈季敏建议,"要制定关于人才的优惠和扶持政策,为人才提供落户、居留、子女入学、社会保障等条件,支持有技能的城镇居民、科技人员、高校毕业生、退役军人等到农村发展,鼓励他们依靠科技发展生态循环农业和三产融合新业态。"现在很多地方也正在实施相关的举措。
Rural talents should be revitalized, cultivated and attracted, and retained. ChinesePresident Xi Jinping has called for efforts to let those who are willing to stay in the countryside and build their hometown stay at ease, and let those who are willing to go to the countryside and give back to the countryside have more confidence. Chen Jimin, member of Tianjin municipal political advisory body, suggested that preferential and supporting policies for talents should be made to address talents'concerns such as settlement, residence, children's school enrollment and social security. Skilled urban residents, scientific and technical personnel, college graduates, demobilized military personnel and other talents should enjoy support for dedicating themselves to rural development, and be encouraged to leverage science and technology to develop ecological recycling agriculture and new formats of integration of agriculture, industry and service. Such measures are being implemented in many places across China.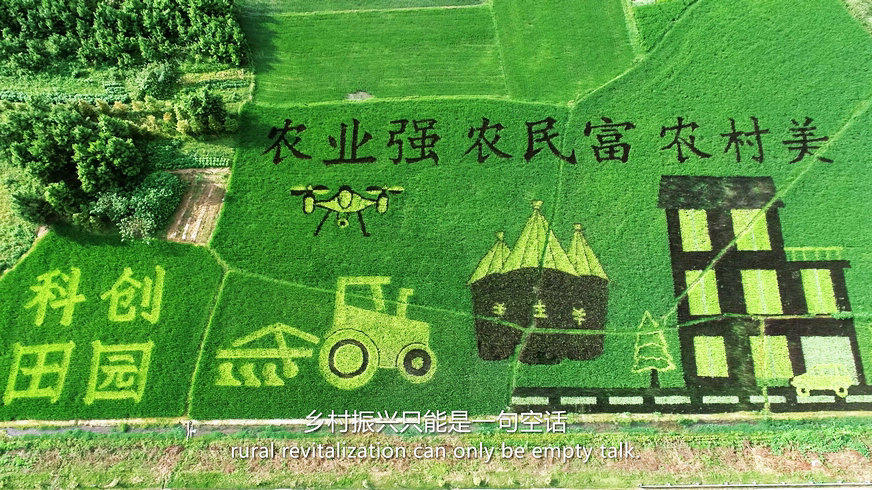 乡村振兴,离不开见识广、理念新的人才,如果没有人才的支撑,乡村振兴只能是一句空话。而乡村人才振兴的关键,就是要让更多人才愿意来、留得住、干得好、能出彩。
Rural revitalization cannot be separated from talents with wide knowledge and new ideas. Without the support of talents, rural revitalization can only be empty talk. The key to the revitalization of rural talents is to make more talents willing to come, stay, excel and shine.