.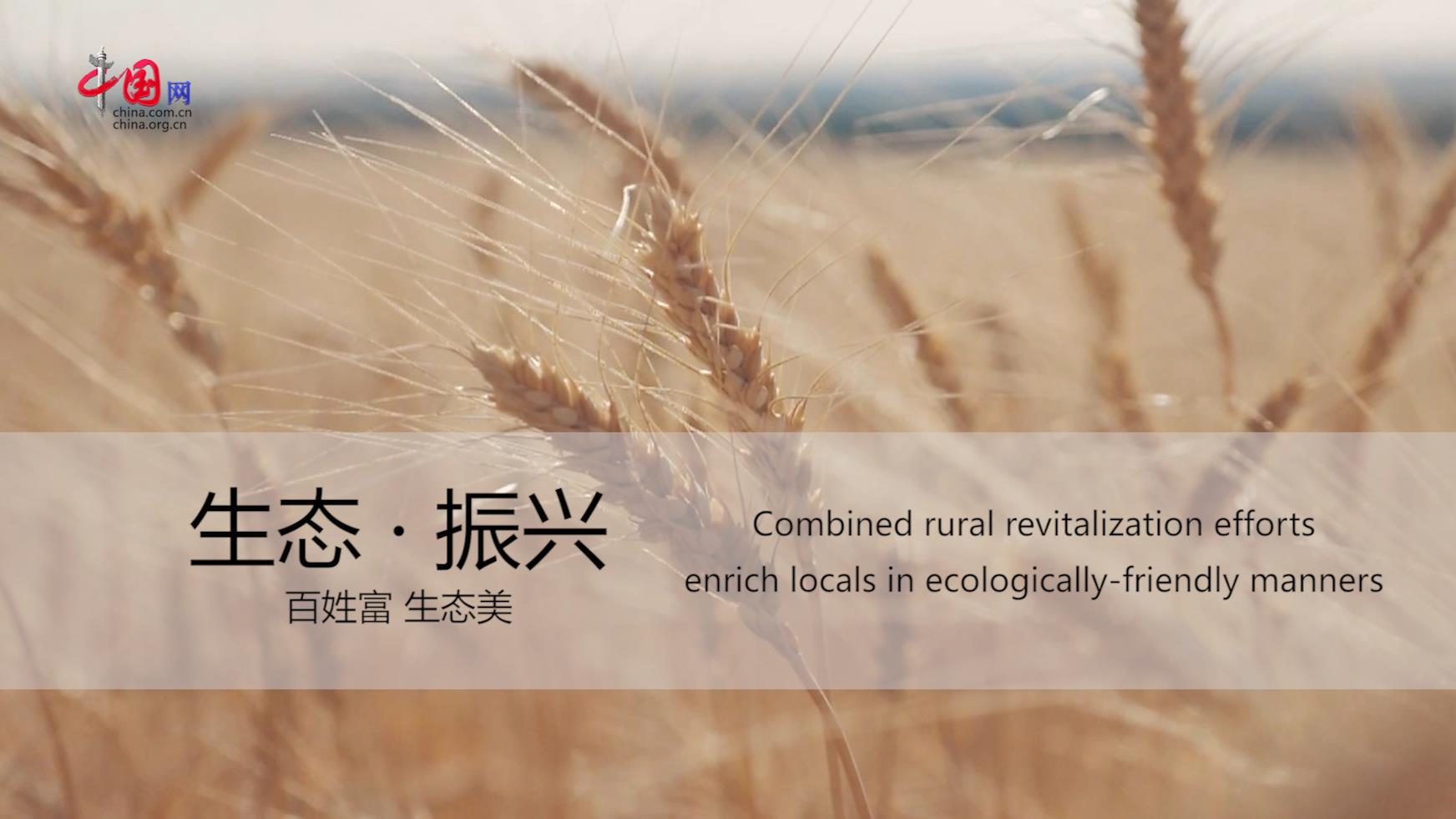 中国的乡村色彩是什么样的?是你印象里那古朴的红砖墙,还是沟壑崎岖的黄土地?改革开放以来,中国的乡村面貌可以说是脱胎换骨。绿水青山、生态宜居,本就是乡村面貌的底色,如今,乘着"乡村振兴"的快车,美丽乡村的生态振兴也有了更多可能性。尽管每个地区的生态保护举措各不相同,但联动起来就是"百姓富、生态美"的组合拳。
What is the color of China's countryside? Is it the simple red brick wall in many people's impressions, or the rugged yellow earth? Since 1978 when the reform and opening-up campaign started, it's fair to say that China's rural landscape has gone through a thorough transformation. A livable environment with lucid waters and lush mountains is the natural undertone of the rural landscape, which is seeing more possibilities thanks to the rural ecological revitalization driven by the fast development of rural revitalization. Different ecological protection measures are taken in each region, contributing to a toolkit of policies enriching the local people in ecologically-friendly manners.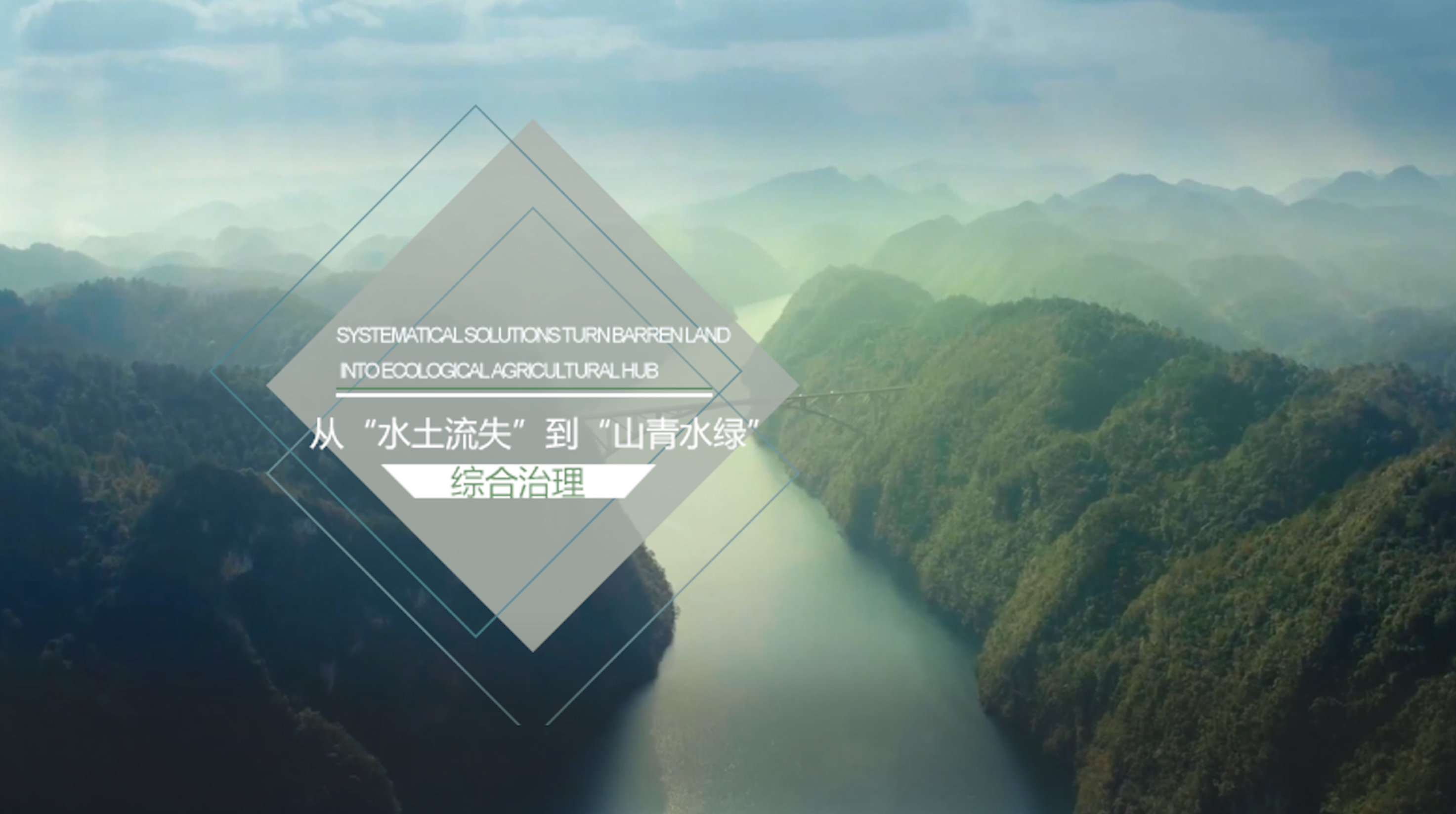 综合治理:从"水土流失"到"山青水绿"
Systematical solutions turn barren land into ecological agricultural hub
贵州省遵义市湄潭县,是国家级水土流失重灾区,曾经严重缺水,交通不便,农户仅靠传统种植养殖来维持生计。湄潭县以小流域为单元,山、水、林、田、路统一规划,工程、植物和农业技术措施科学配置,实施水土流失综合治理。今天,湄潭县已形成以茶叶种植为主、地方特色产业相结合的农旅生态产业示范区,山变青了,水变绿了,湄潭县的老百姓变富了。
Meitan County in southwest China's Zunyi City, Guizhou Province is one of the country's worst areas affected by water loss and soil erosion. It once suffered severe water shortage and inconvenient transportation, where local farmers had no ways to make a living other than planting crops and raising livestock. By taking unified planning of mountains, water, forests, fields and roads in small drainage areas, the local government administered scientific allocation of engineering, plants and agricultural technology measures to systematically address water loss and soil erosion. Today, Meitan County has become an agricultural and tourism ecological demonstration area, with tea planting as the mainstay and local specialty industries as supporting pillars. The local environment is getting better and the local people are getting richer.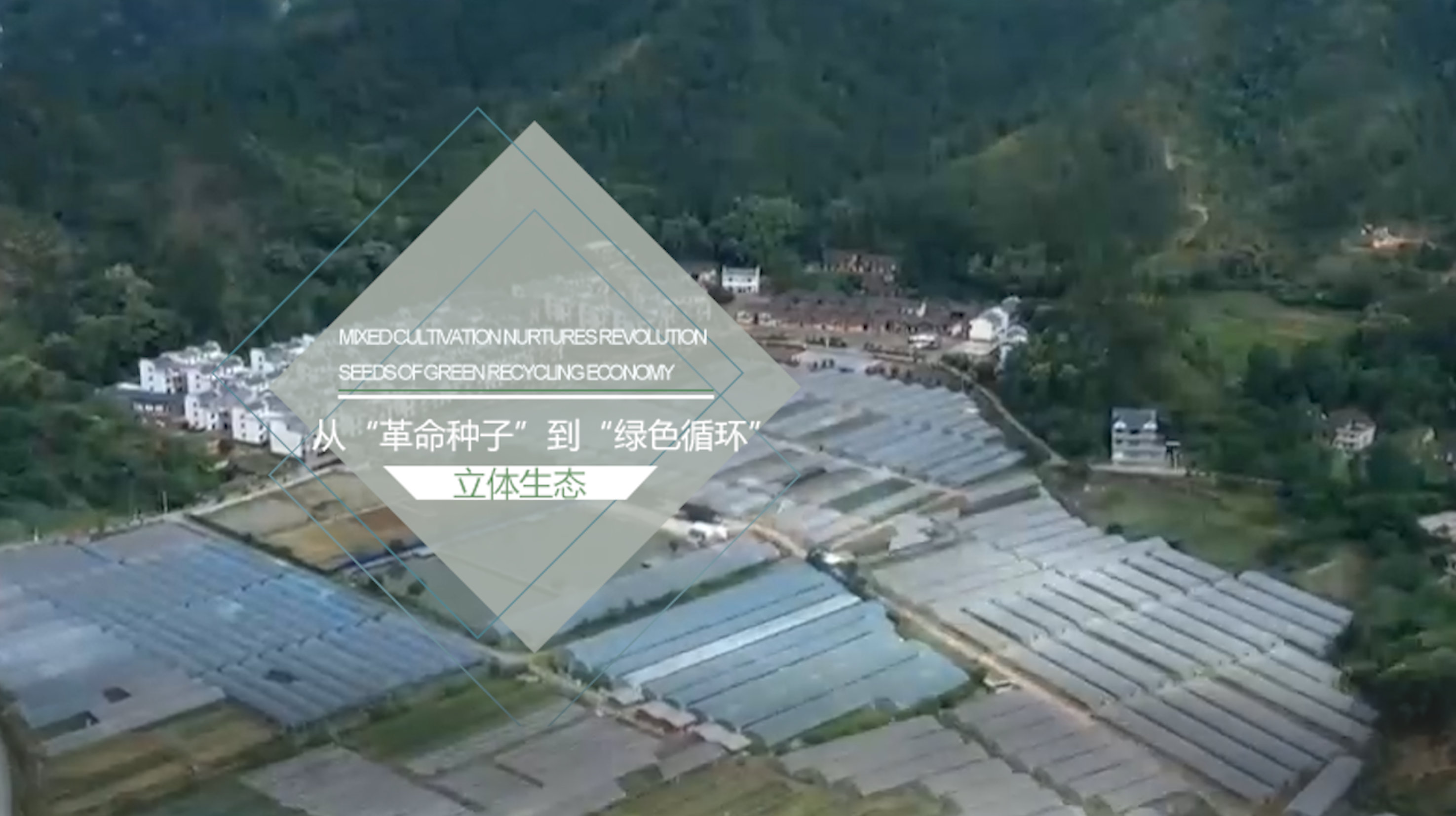 立体生态:从"革命种子"到"绿色循环"
Mixed cultivation nurtures revolution seeds of green recycling economy
江西省叶坪乡作为共和国的摇篮,依托老一辈留下的精神财富,大力开拓生态文明建设,以"生态立乡,产业富乡,旅游旺乡"为发展战略,形成万亩蔬菜、万亩脐橙、万亩白莲、十万生猪、百万蛋鸡的"五个万"基地。鼓励农民实施"以猪养菜,以菜养猪"和"以猪养果、以果养猪"的绿色循环方式,发展立体生态型产业。
Yeping Township in Ruijin City in southeast China's Jiangxi Province is known as the cradle of Chinese revolution. The township has built on the older generation's trail-blazing tradition and embarked on an ecologically-friendly development path. It's now home to some 700 hectares of vegetable, naval orange and white lotus as well as over 100,000 pigs and one million chickens. Local farmers are encouraged to develop recycling economy and ecologically-friendly mixed cultivation by combining agriculture and pig-raising.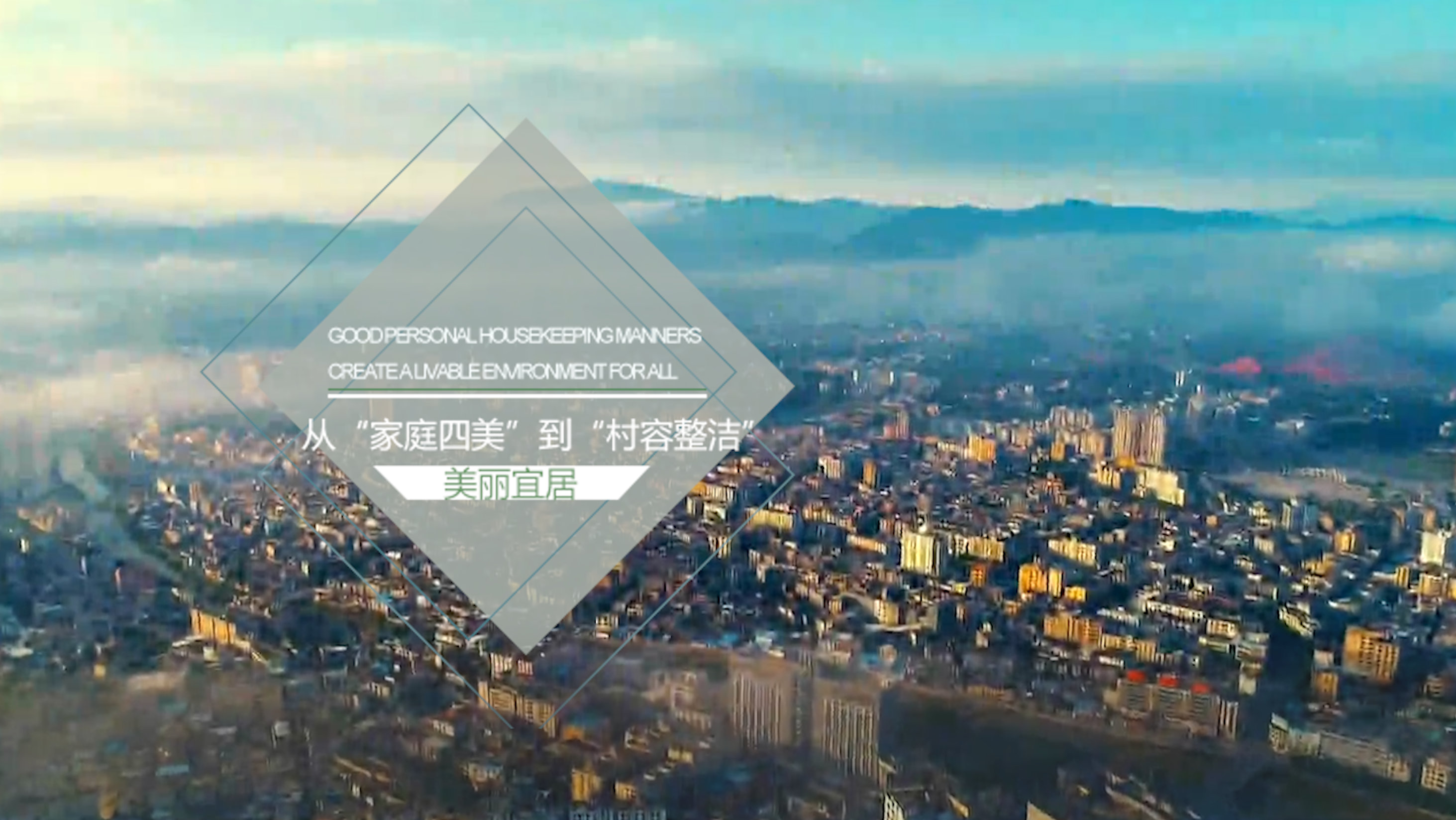 美丽宜居:从"家庭四美"到"村容整洁"
Good personal housekeeping manners create a livable environment for all
广东省紫金县,从家庭中挖掘潜在力量,建立"1+10+100"的工作模式,即1名村干部联系督促10户家庭卫生,确保10户家庭卫生100%达到"四美"标准(字幕:居室整洁靓化美、物品堆放整齐美、房屋沟系畅通美、禽畜圈养行为美),让"家容整洁"从家庭责任上升到社会责任,从建设小家到服务大家,共建美丽家园。
Zijin County in south China's Guangdong Province tapped potential strength from families and established the "1+10+100" working mode, that is, one village cadre contacted 10 families to ensure that their houses are 100 percent neat in terms of clean rooms, orderly- stacked goods, unblocked ditch system and well-managed pens. Keeping one's house clean has transformed from a family responsibility to social responsibility, contributing to the building of a pleasant living environment for everyone.
生态振兴作为乡村振兴建设的重要支撑点,绝不在一朝一夕,需要从大方向到小细节的不断努力。在中国的大地上,每天都书写着不同的乡村振兴故事,点滴汇聚,才能将乡村振兴的蓝图一绘到底。
As an important pillar for rural revitalization, ecological revitalization cannot be achieved overnight and requires continuous efforts from the decision of general directions to the nailing down of small details. Every day in China, different efforts of rural revitalization are being made, which combined will finish the grand vision of rural revitalization.