.
"中国传统制茶技艺及其相关习俗"正式被列入联合国教科文组织非物质文化遗产名录,成为中国的第43个"世界级非遗"。"中国茶"含义丰富,是有关茶园管理、茶叶采摘、茶的手工制作,以及茶的饮用和分享的知识、技艺和实践的全部内容。
The item of traditional tea processing techniques and associated social practices in China has recently been added to the UNESCO Representative List of Intangible Cultural Heritage for Humanity, becoming the 43rd Chinese item on the list. The item consists of knowledge, skills, and practices concerning the management of tea plantations, picking of tea leaves, manual processing, drinking, and sharing of tea.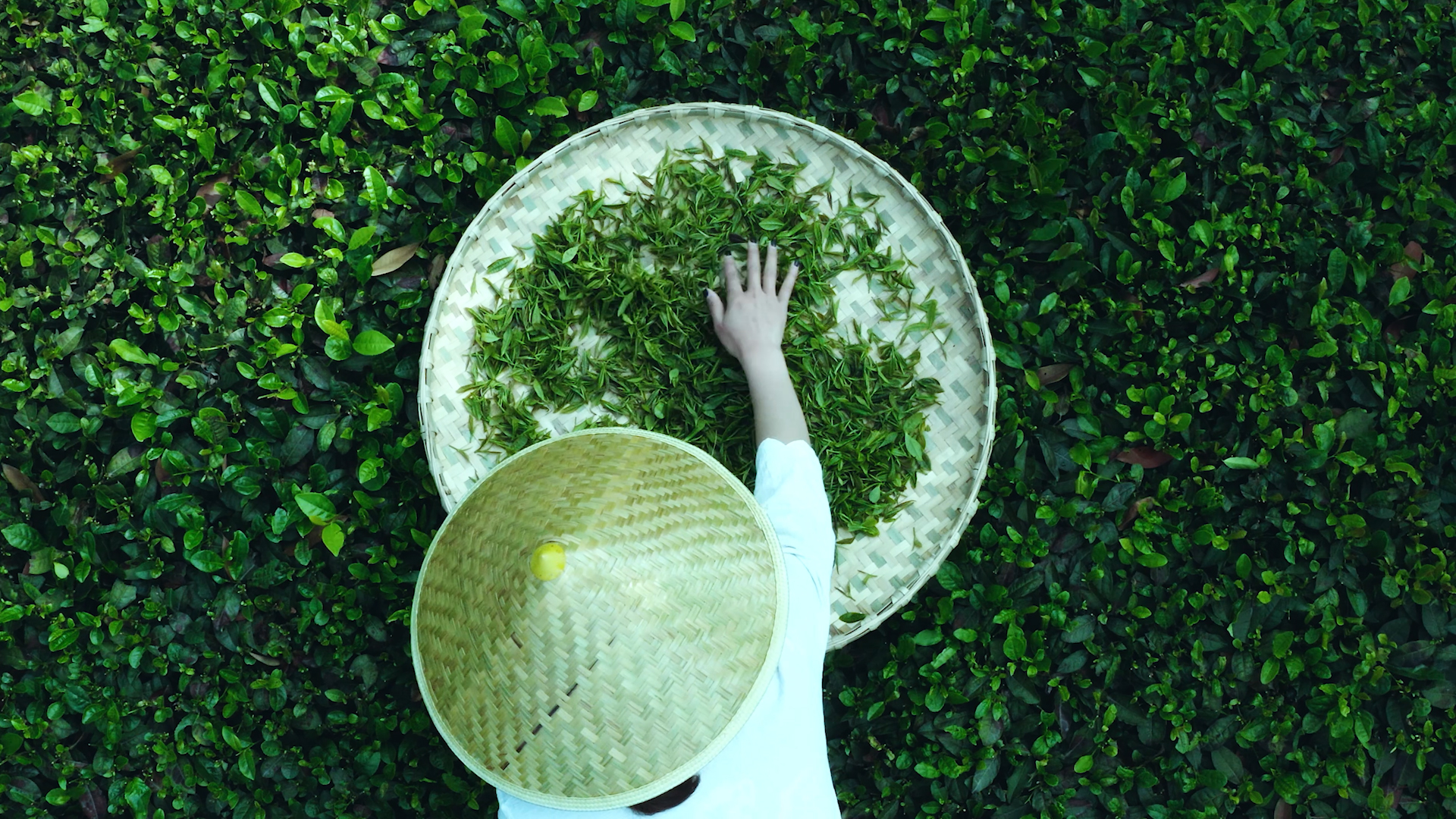 中国传统制茶技艺主要集中于秦岭淮河以南、青藏高原以东的江南、江北、西南和华南四大茶区。制茶师根据当地风土,运用杀青、发酵、窨制等核心技艺,发展出六大茶类及花茶等再加工茶。
China's traditional tea processing techniques are mainly concentrated in four tea-growing areas in the south of Huaihe River in Qinling Mountains and east of Qinghai-Tibet Plateau, namely South and North of the Yangtze River, and Southwest and South China. Based on natural conditions and local customs, tea producers have developed six categories of tea as well as reprocessed teas such as flower-scented teas through core skills like enzyme inactivation, fermentation and scenting.
2000多种茶品供人饮用,由此形成了不同的习俗。"潮州工夫茶",其"二十一道冲泡技法"展现了完整的中国茶道形式;白族的"三道茶"需由家中或族中最有威望的长辈亲自司茶;而瑶族待客时,女性则在火塘边,打"油茶",唱山歌。
There are more than 2,000 varieties of tea for people to drink in China, thus forming different customs. Thegongfu tea in Chaozhou City in South China shows a complete form of Chinese tea ceremony with its ritual made up by 21 brewing techniques. The three-course tea of the Bai ethnic minority need to be personally served by the most prestigious elders in the family. When people of Yao ethnic minority entertain guests, local women make oil tea and sing folk songs by the fireplace.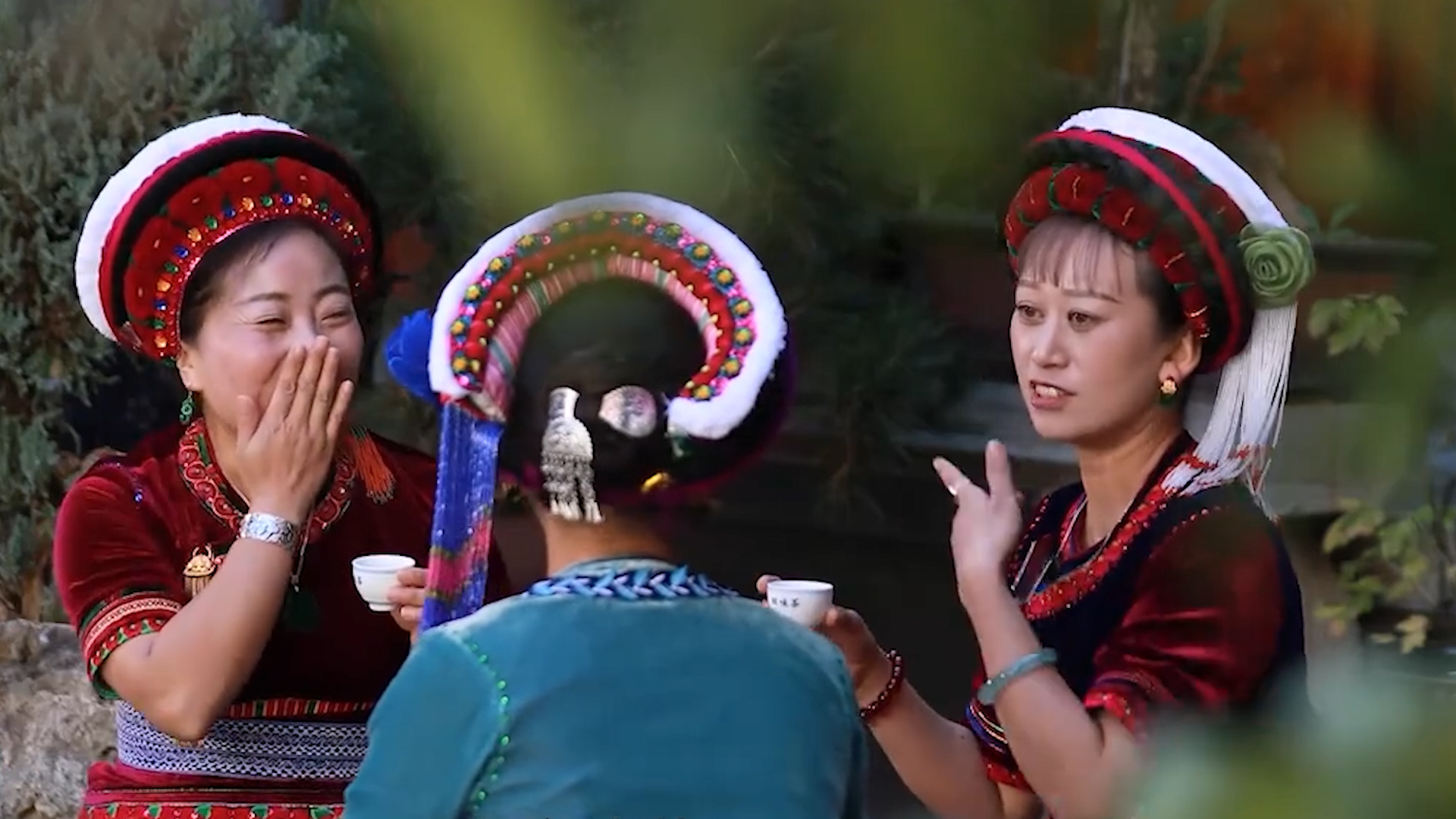 中国人通过制茶、泡茶、品茶,提升了精神境界和道德修养。唐朝人陆羽在《茶经》中就将饮茶提升到了精神层面,他认为,喝茶的人是追求"至道"的贤德之士。如今,"烹茶童子"演变成少儿茶艺活动,"萌娃"以茶为媒,学礼悟道,缕缕茶香沁润小小心灵。
By making, brewing and tasting tea, the Chinese people have enriched their spiritual world and enhanced moral cultivation. Lu Yu of the Tang Dynasty, known as the Sage of Tea, elevated tea drinking to a spiritual activity in the Classic of Tea, the first monograph on tea in the world. He believed that tea drinkers were virtuous people who pursue the supreme truth. Once a job done by minors, tea brewing has become a popular experience among children in today's China. Via tea, they learn about etiquettes, ponder over life philosophy, and have their mind nourished amidst the aroma of tea.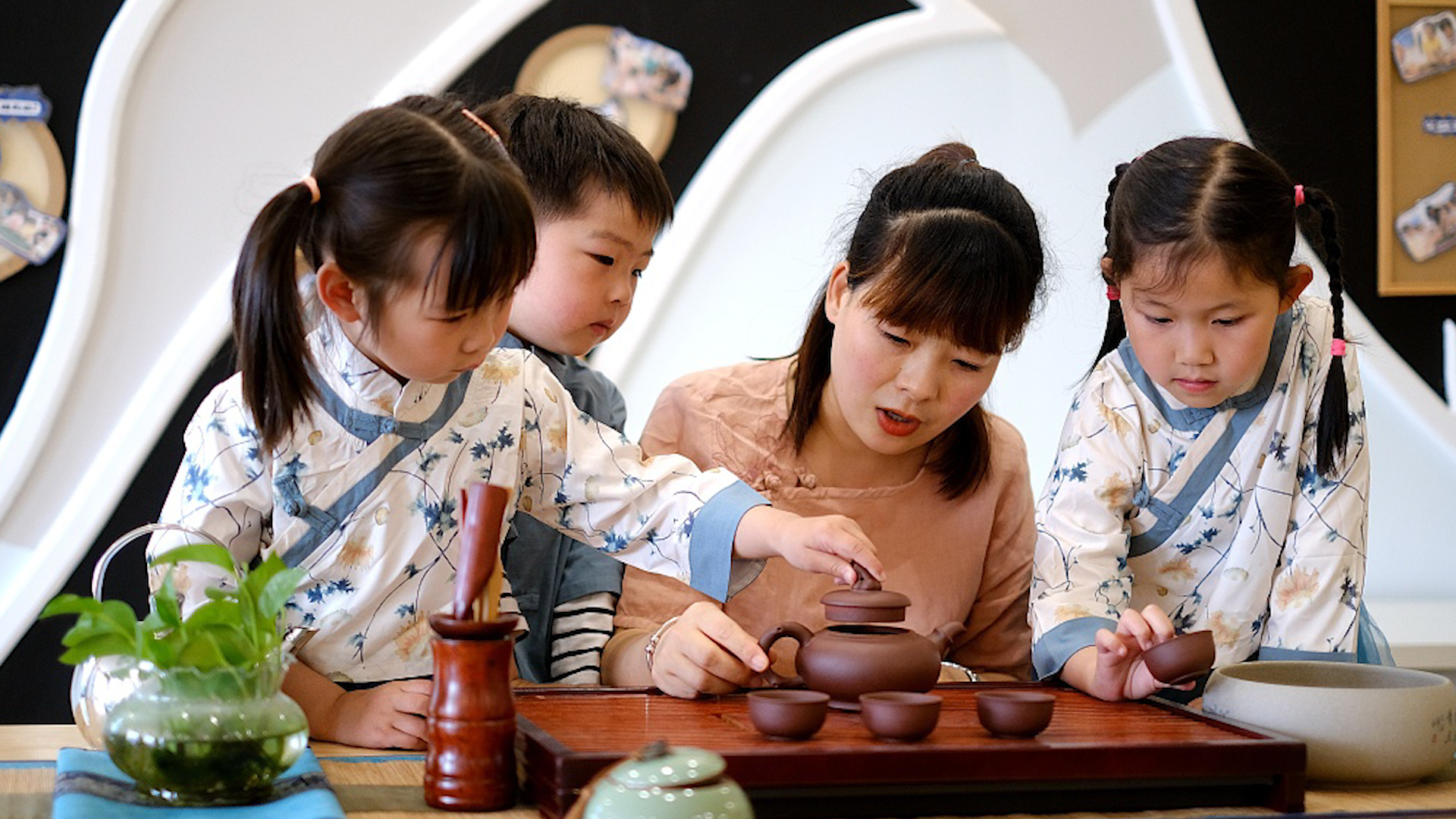 在茶文化的带动和促进下,中国茶产业也快速发展。千年前就有茶马古道、万里茶道……如今,走进湖南宝田侗族苗族乡,映入眼帘的是此起彼伏的茶山、茶树,村民因地制宜,实现茶叶外销海外,同时发展旅游业,一举多得,助力乡村振兴。
Driven and promoted by tea culture, China's tea industry is also developing at a fast clip. Thousands of years ago, there were the Tea Horse Road and The Great Tea Road to serve the trade of tea and others. Nowadays, when visiting the Dong and Miao ethnic township of Baotian in central China's Hunan Province, one can see rolling mountains covered with tealeaves. The villagers have adapted to local conditions to develop a tea industry and sell related products overseas. They have also developed tea-based tourism, which also boosts rural revitalization.
非遗的活力,更体现在"存续"与"传承"。中国已经制定了相关保护计划,鼓励传承人按照传统方式授徒传艺,依托院校培养专门人才等措施,实施协同保护行动。
The vitality of intangible cultural heritage is more reflected in its existence and inheritance. China has formulated relevant protection projects to encourage inheritors to teach students and pass on their skills in the traditional way, and to carry out coordinated protection actions by relying on institutions to train specialized talents.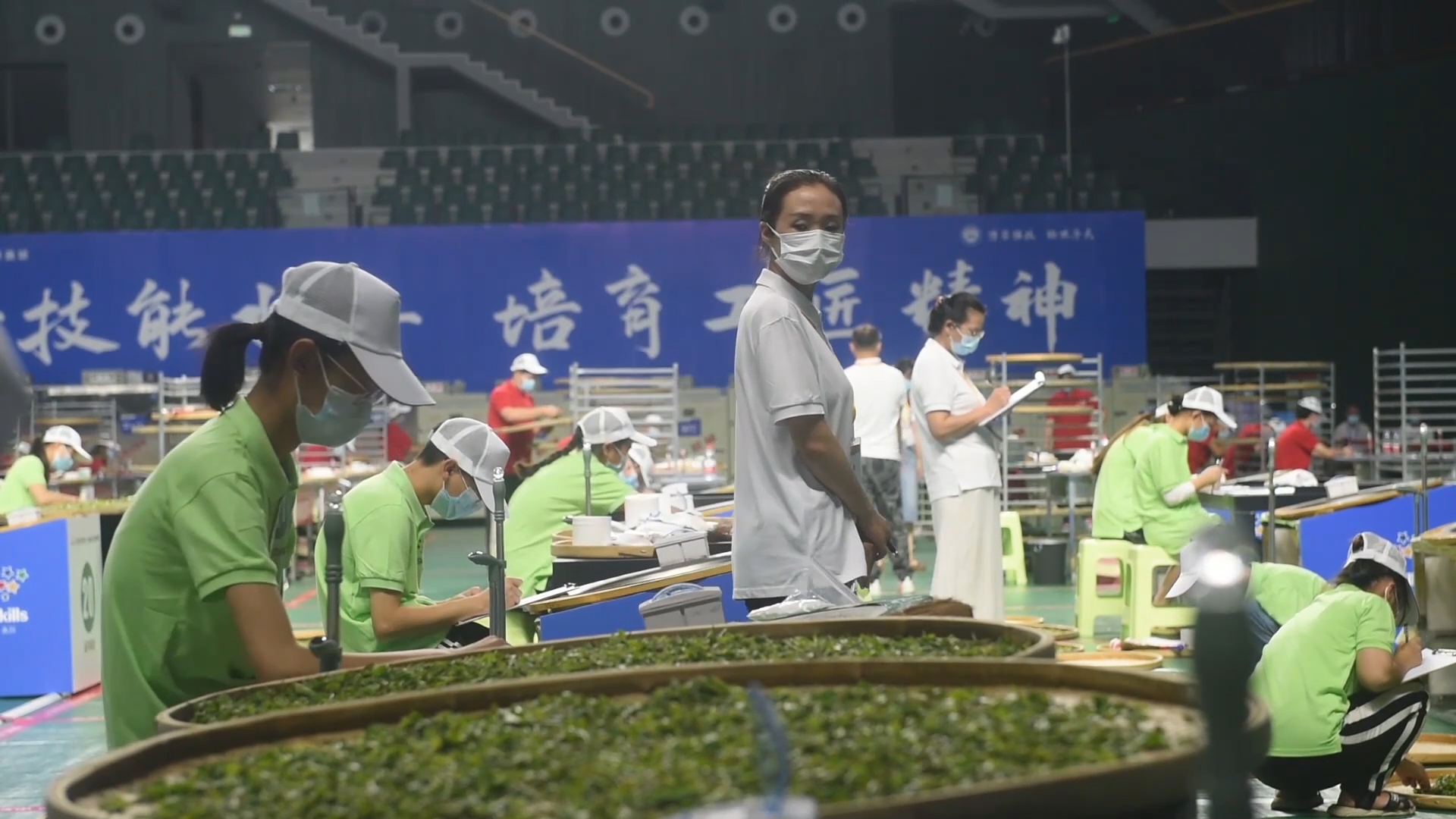 中国是茶的故乡,犹如百科全书一般的"中国茶"成为世界非遗,将有助于世界深化对中华优秀传统文化的认知,构建人类命运共同体的文化底蕴。
China is the hometown of tea, and the inclusion of the encyclopedic Chinese tea into the world cultural intangible heritage list will help the world deepen its understanding of the fine traditional Chinese culture, and build the cultural foundation for a community with a shared future for mankind.