扎燕风筝:肥燕?瘦燕? 争奇斗艳春之色
发布时间:2023-05-04
.
北京春天是什么颜色?是春雨过后的碧空如洗,还是城墙边探出新芽的嫩绿?答案是五颜六色。
What's the color of Beijing in spring? Is it the light blue of the sky shown after spring rain? Or is it the refreshing green of the buds by the city wall? Well, Beijing is colorful in spring.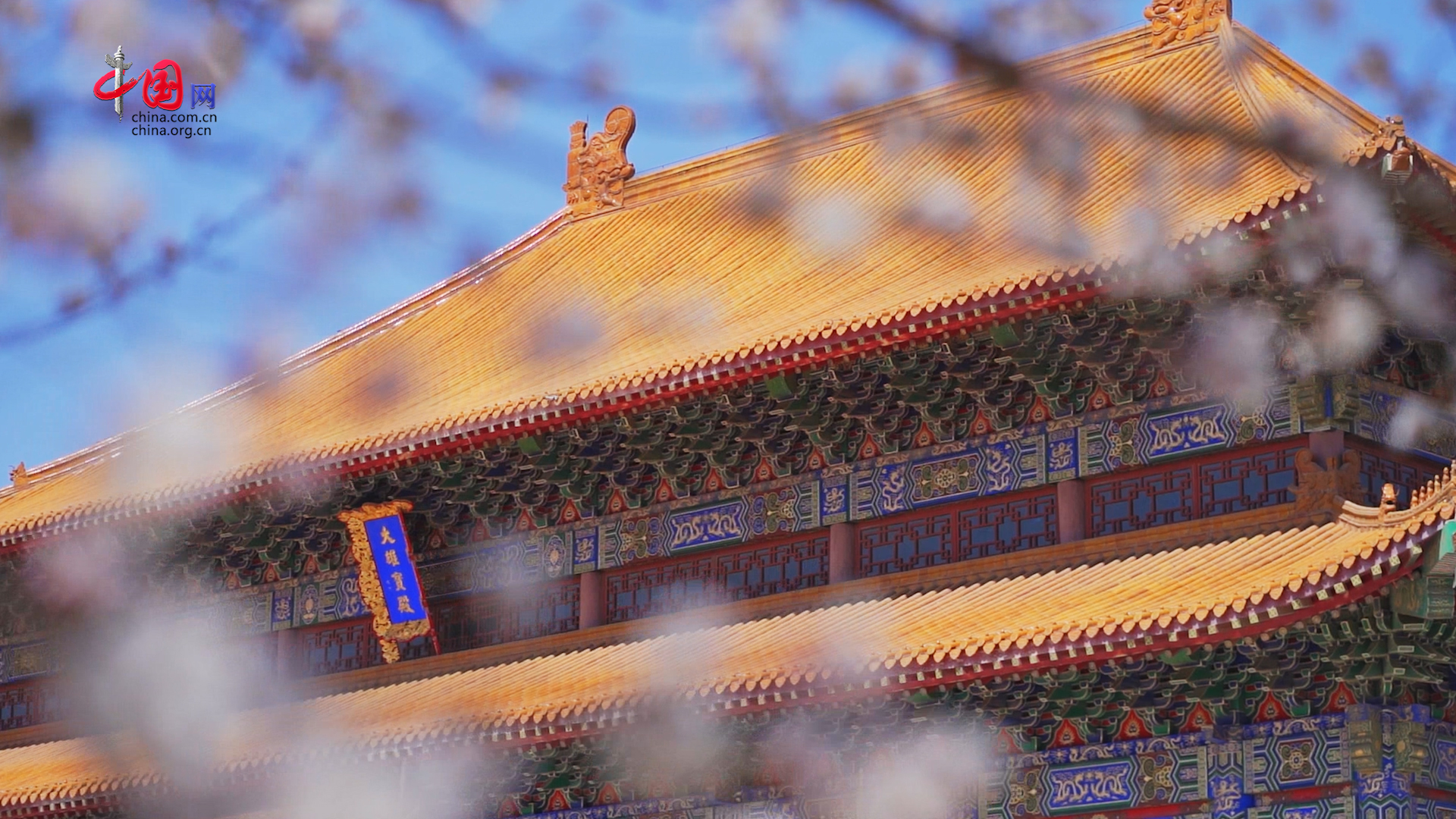 每年清明前后,雨燕从遥远的非洲南部飞抵北京还未落脚,一只只被放飞的扎燕风筝竞相与雨燕"共舞", 这幅春日景象根植于老北京人的记忆中。
Every year around Clear and Bright (around April. 5th), Beijing swifts that migrated from southern Africa will arrive in Beijing, where they could find one after another swallow-shaped "zhayan" kite dancing with them in the sky. Such a typical picture of spring has been an old memory for people born in Beijing.
扎燕风筝也叫"沙燕风筝",以燕子为造型,做工细腻、绘制精美,是北京最具代表性的风筝。"肥燕"代表成年男性,"瘦燕"代表成年女性,"雏燕"是小婴儿燕,"比翼燕"比拟一对夫妻,这些拟人化的扎燕凸显了北京特色且蕴含吉祥文化的寓意。
"Zhayan" kites are also called swallow kites because of their shape. These swallow-shaped kites are finely made and delicately painted, which are symbolic of Beijing kites. Among the "zhayan" kites, fat-swallow-shaped ones stand for male adults, while the slim-swallow-shaped ones stand for female adults; fledgling-shaped ones stand for babies, and the ones shaped like two swallows wing-to-wing represent a couple. These personified kites boast the characteristics of Beijing, reflecting a culture that highlights auspiciousness.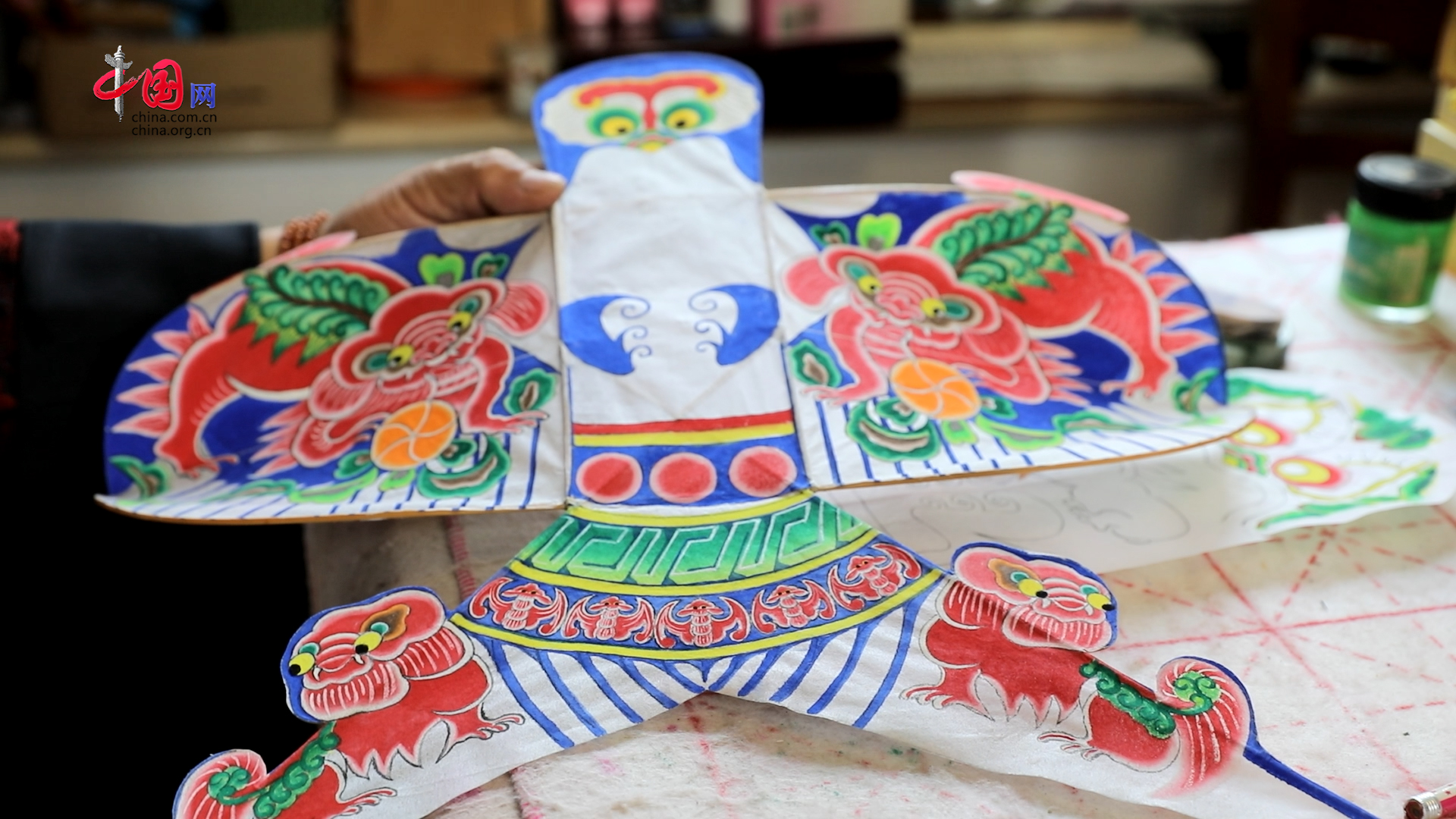 成语"金玉满堂",意思是形容财富极多,也形容学识丰富。这一款代表性"肥燕"风筝"金玉满堂"如今成为了文化礼品,人们将风筝挂于家中,既增添了"非遗气质",又将吉祥带到了家中。
"Jin Yu Man Tang (house full of gold and jade)," is a Chinese idiom used to describe wealthy life or knowledgeable people. This typical "fat swallow" kite is named "Jin Yu Man Tang". Now it has become a symbol of cultural connotation. People hang such kites as decoration in their home, bringing a touch of "cultural heritage," while expressing a wish for an auspicious life.
杨利平:"所谓的'金玉满堂',是在风筝画面上画了一条大金鱼,玉是借助荷叶的颜色,这样凑起来'金玉满堂',这也是一个肥燕。"
Yang Liping: On this "Jin Yu Man Tang," we can see a giant goldfish painted on the kite, and the jade is symbolized by the green color of the lotus leaves. That's how we had "gold (jin)" and "jade (yu)" and named the kite "Jin Yu Man Tang."
杨利平 国家级非遗项目扎燕风筝代表性传承人
Yang Liping,A representative of national intangible cultural heritage "zhayan" kites (swallow-shaped kites)
风筝起源于中国,古时风筝不仅是娱乐健身的玩具,还曾被应用于军事领域。北宋张择端的《清明上河图》有放风筝的生动景象;风筝也在清代曹雪芹所著的中国四大名著《红楼梦》中频繁出现,"大蝴蝶、大鱼、美人风筝......"各式各样的风筝,寄托了书中主人公的美好愿望。
Kites originated in China. In ancient times, kites were not merely toys for fun or a sport for keeping fit; they were used in the military as well. In "Along the River During the Qing Ming Festival," a famous painting by the Northern Song Dynasty painter Zhang Zeduan (c.1085-1145), people were captured flying kites; In one of the four classic Chinese novels "Dream of the Red Chamber," its author Cao Xueqin mentioned kites repeatedly, like butterfly-shaped kites, fish-shaped kites, beauty-shaped kites, etc. These kites expressed the wishes of the heroes and heroines of the book.
曹雪芹先生把南方的风筝"鹞"和北方的风筝"鸢"结合起来,创制成了新造型的"扎燕"风筝。"扎燕"风筝集南方风筝和北方风筝的优点于一体,其特色是"上北下南",因此"扎燕"风筝也叫做"南鹞北鸢"。
Combining the kites shaped and painted like "yao (sparrowhawk)" from southern China, and the kites like "yuan (glede)" from northern China, Cao Xueqin created a brand-new type of "zhayan" kites. "Zhayan" kites have the advantages of both the "yao" and "yuan" kites, boasting northern features on the upper half and southern features on the lower half. Consequently, "zhayan" kites are also called "nanyaobeiyuan," meaning southern sparrowhawk and northern glede.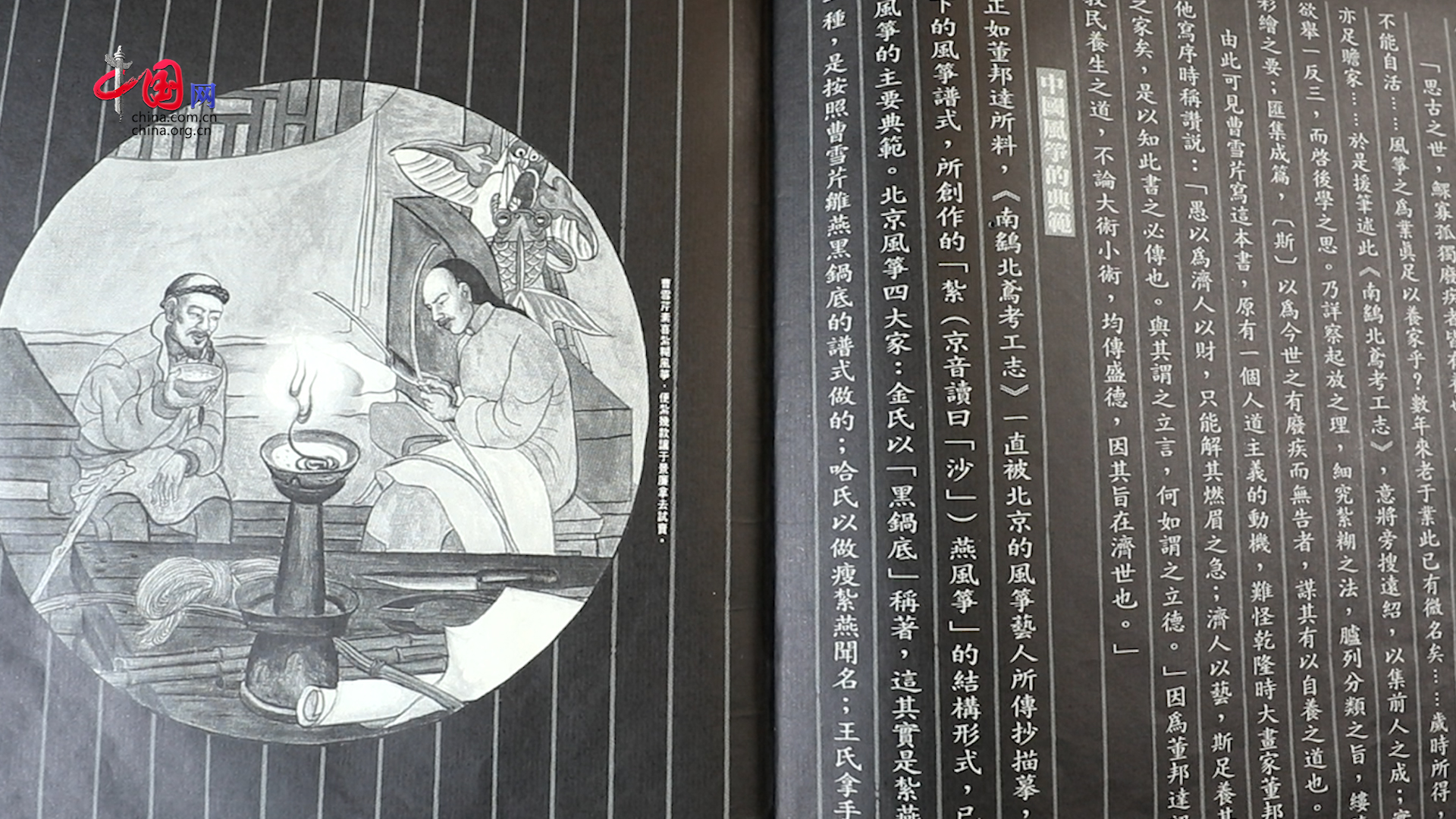 如今,踏青、赏花、放风筝依旧是中国人重要的休闲内容,风筝作为载体,将人们对美好生活的憧憬,带向蓝天。
Nowadays, spring outings, flower-watching and kite-flying are still major activities of the Chinese people in their leisure time. The kites, carrying people's best wishes for life, fly high into the sky.
9001354