来!一起进"烤"场!
发布时间:2023-06-02
盛夏,作为吃货能想到最美好的事,就是吃烧烤,在凉风习习的夜晚。
In summer, the happiest thing for a foodie is having a barbecue at night in the breeze.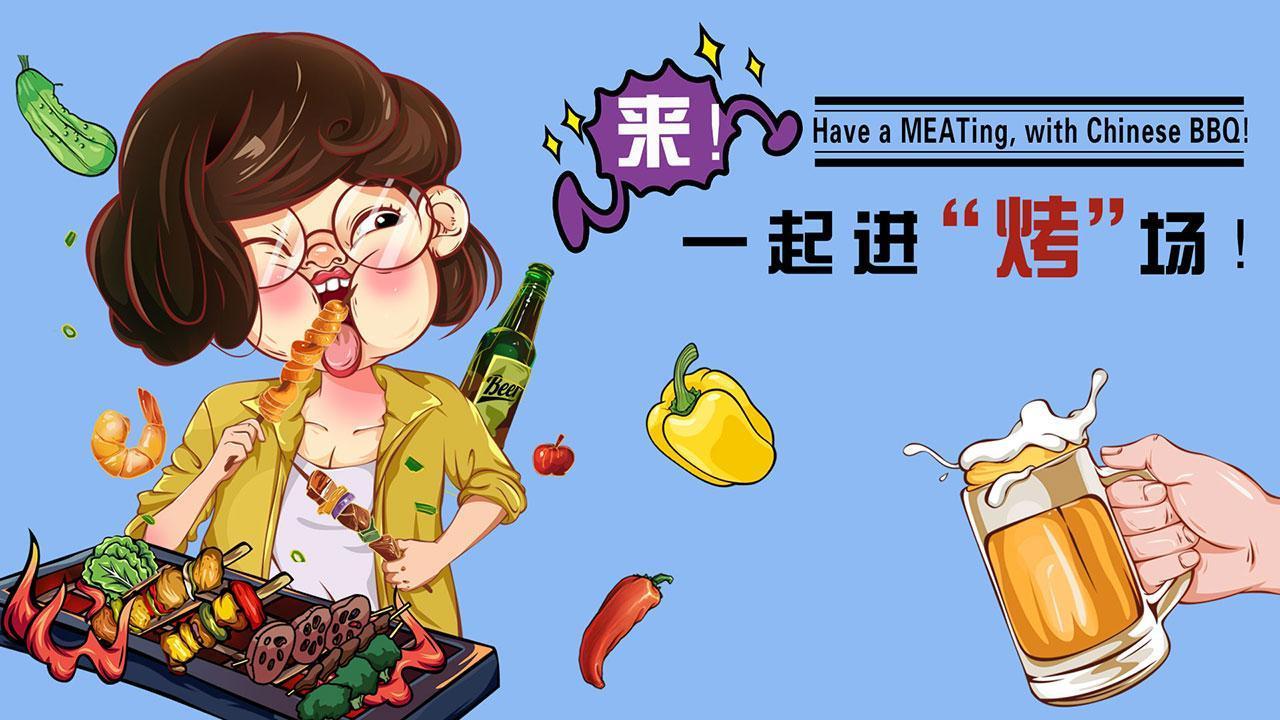 试问中国烧烤哪家强?那还要数……
Where can you find the best Chinese barbecue? That would be…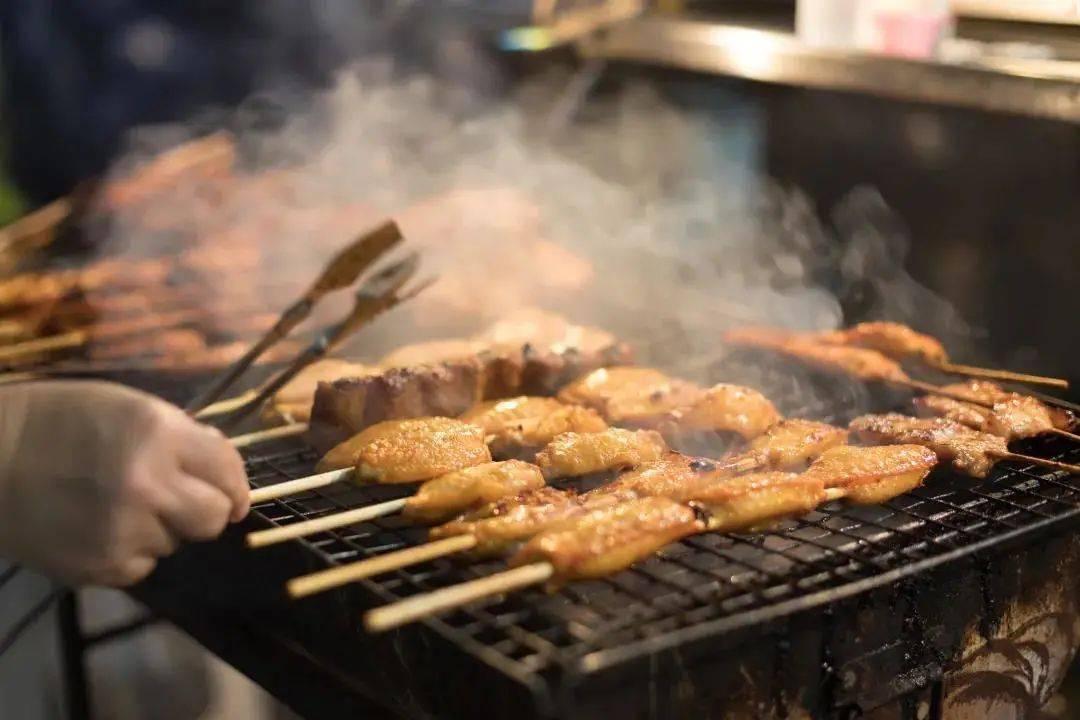 锦州:我觉得那还得是我们锦州烧烤!如果你来锦州吃烧烤的话,我建议你一定要尝尝锦州的羊肉串、排骨串、烤鸡头、烤鸡爪、生蚝、扇贝、池鱼、多春鱼。锦州烧烤主打一个"天上飞的、地上跑的、水里游的,无所不烤"。在锦州有这样一句话叫"锦州烧烤,啥都能烤"。
I think Jinzhou has the best barbecue! If you come to Jinzhou, I highly recommend the lamb skewers, rib skewers, chicken heads, chicken feet, oysters, scallops, saltwater fish, capelins… In Jinzhou, everything in the sky, on the ground, or in the water could be barbecued. There is an idiom: "Jinzhou barbecue, a barbecue of everything."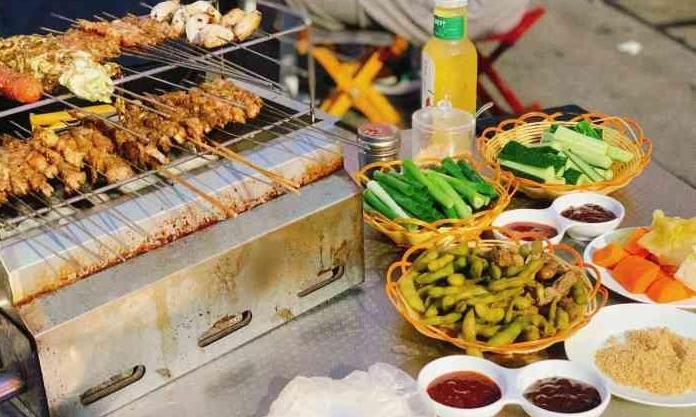 淄博:最近火出圈的就是我们山东淄博烧烤。在淄博吃烧烤,你也能拥有一个小火炉。烧烤师傅把烤到半熟的烤串端上桌,剩下的就交给你自己烤,口味、嫩度都交给你自己把握。这其中,必杀技就是标配的淄博小饼。而且小饼是未进行发面就烤制的小饼,更有韧性和嚼劲。握住小饼将肉串攥紧,签子往下一撸,再拿起小葱蘸上蒜蓉辣酱往饼里一夹,那滋味,你自己想去吧!
Recently a Chinese barbecue has gone viral, and that is Zibo barbecue from Shandong. In Zibo, diners have their own stove; after the cook serves the half-cooked skewers, you can DIY the rest — the flavor and tenderness of the skewers are up to you. The trick of Zibo BBQ lies in the pancakes. Baked unfermented, these pancakes are very chewy. You grasp the roasted meat with a pancake and pull them off the stick, add some scallion with garlic chili sauce, then wrap them all in the pancake — just imagine the taste!
下面,我们一起来看一下来自西北流派的烧烤。这里以原汁原味的牛羊肉为主,肉香四溢、肥而不腻。
Now let's have a look at the barbecue from northwestern China, including Xinjiang, Ningxia, Gansu, Shaanxi and Inner Mongolia. In these places, people prefer barbecued beef or mutton with pure meaty flavor; the taste is rich but not greasy.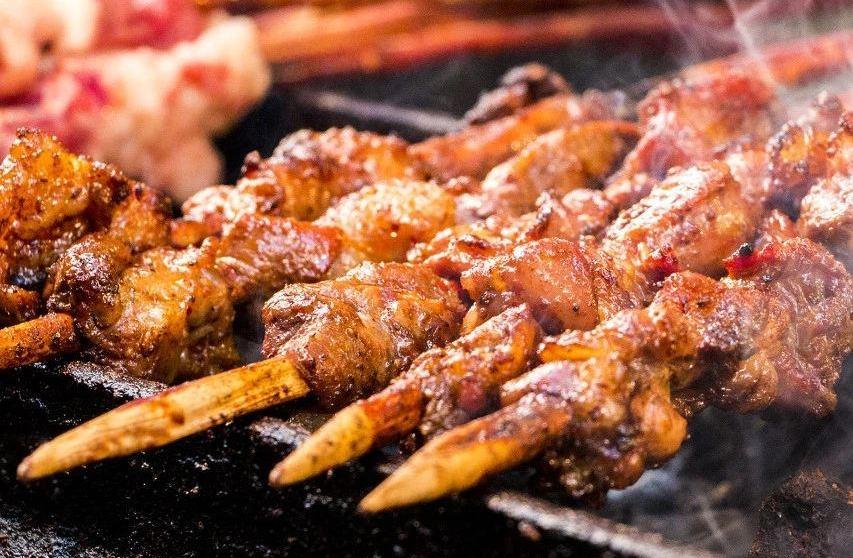 新疆:我是新疆人啊,我当然觉得我们新疆的烤肉是特别"歹"的。因为我们那里的肉质新鲜,羔羊娃子肉。我们串的签子也是那种新疆特有的红柳枝子的枝头。我们把它削得尖尖的,然后把新疆羊肉往里面一穿。然后再撒上我们当地的孜然。最后再配上我们的馕,那个味道简直是太绝了。
I'm from Xinjiang, so of course, I think Xinjiang BBQ is super amazing. Because, first, the meat we roast is from very young lambs, so, very fresh; then we have special sticks — hong liu (salt cedar) sticks that are typical of Xinjiang. We sharpen hong liu branches, thread lamb on them, and sprinkle our local cumin. At last, we would wrap the roasted meat with Xinjiang's specialty nang (a kind of roasted flatbread). That taste, is just fabulous.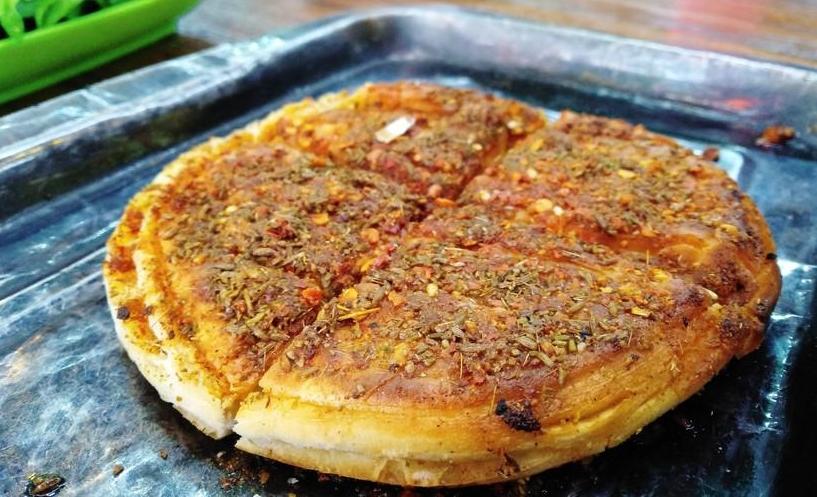 西安:我们西安人其实不太把它叫烧烤,我们喜欢说咱们去吃烤肉吧,我们喜欢叫烤肉。西安的烤肉太不腌,也不太刷酱料,直接就是盐、辣子、孜然三种佐料。配上肉原本的香味,吃起来特别好吃。我们是有一个烤油馍,别的地方可能没有。也是把馍刷上油,配上孜然、辣子和盐,特别好吃。
We Xi'an people don't actually call it barbecue; we often say, "Let's go roast meat!" That's what we call it, roast meat. In Xi'an, the meat is neither marinated in advance nor brushed with sauce after roasting; we only have three seasonings: Salt, chili and cumin. The original flavor of the meat with just simple seasonings tastes like heaven. We also barbecue "you mo," and probably they don't have it outside Xi'an. We brush oil on "mo," or steamed bun, then roast it, and sprinkle salt, chili and cumin on it. Very tasty.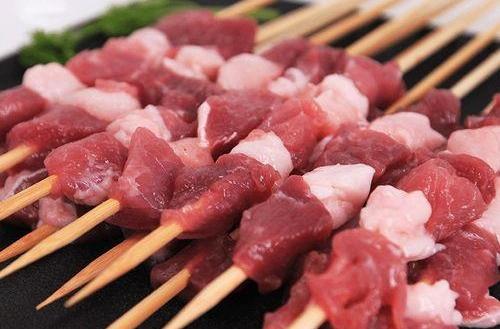 内蒙:内蒙古的草场非常地广阔,草质也非常地好,所以说羊肉的肉质非常地鲜美。我们这都采用的是当天最新鲜的羊肉,甚至有的店家会把整只羊摆在外边,供大家来挑选。想吃羊腿烤羊腿,想吃肉串烤肉串,想吃整羊,安排烤全羊。主打的就是一个"豪爽"和"朗泰"。
Inner Mongolia boasts vast grasslands with quality grass, and because of that, the mutton from Inner Mongolia is especially savory. We use the freshest mutton (for barbecue); sometimes a whole sheep is placed outside the restaurant for people to pick. You could roast a mutton leg, skewers, or roast the whole mutton, whatever you want. In Inner Mongolia, barbecues are just gallant.
说完西北流派,再来看看这西南流派,其中的代表是四川烧烤和云南烧烤。
So much about northwestern China BBQ. Let's take a look at the BBQ genres in southwestern China. The most typical ones are Sichuan BBQ and Yunnan BBQ.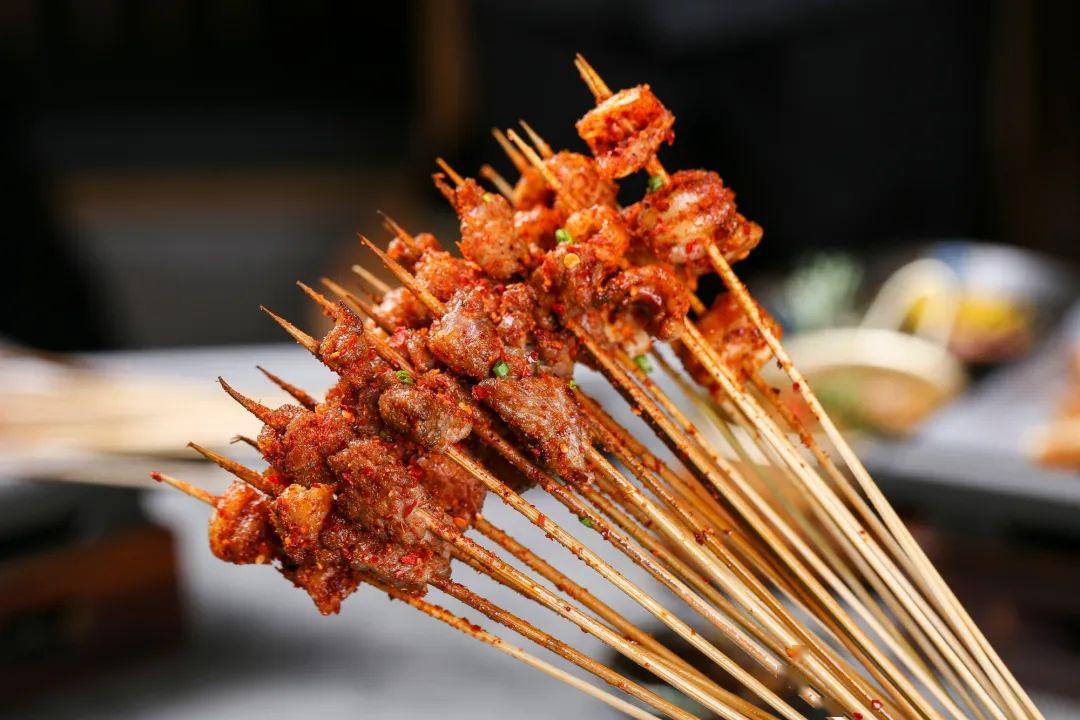 四川:我们四川的烧烤就是签签小、很考验师傅的火候,吃起来麻辣鲜香,味道巴适得很。
In Sichuan, our barbecue is small portioned, so it's more challenging for cooks to control the heat and timing. Sichuan BBQ is spicy and savory, super tasty.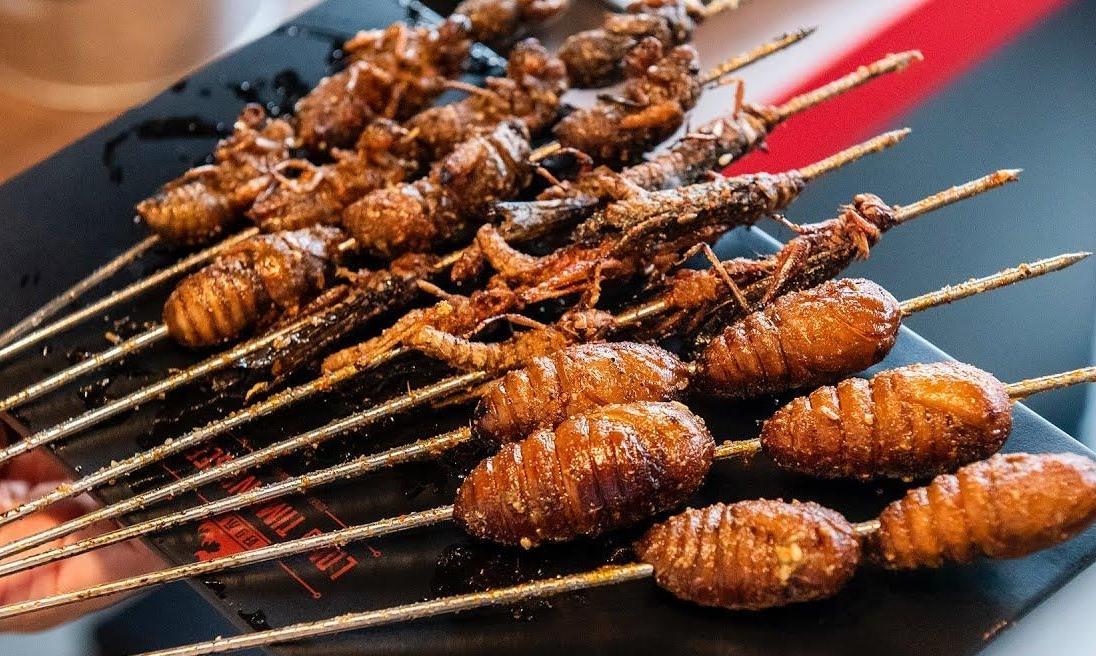 云南:我们云南的烧烤,主要以蘸料和食材丰富为特色。还有一些类似黑暗料理的特色食材,比如猪鼻筋、鸡脚筋、猪牙床乃至竹虫、蚂蚱、水蜻蜓等各种野生虫子和野生菌等。如果你来吃一次云南的烧烤,绝对会颠覆你对烧烤的认知。可以说是相当"板扎"啦!
Barbecues in Yunnan are famous for their dipping sauce and raw materials. We roast things that seem quite weird, sometimes even dark, like pork tendons, chicken hamstrings, pig teeth ridges, and insects such as bamboo worms, grasshoppers and dragonfly larvae. We also roast mushrooms. If you come to Yunnan and have a barbecue, you will gain a whole new definition of it. It's quite nice though!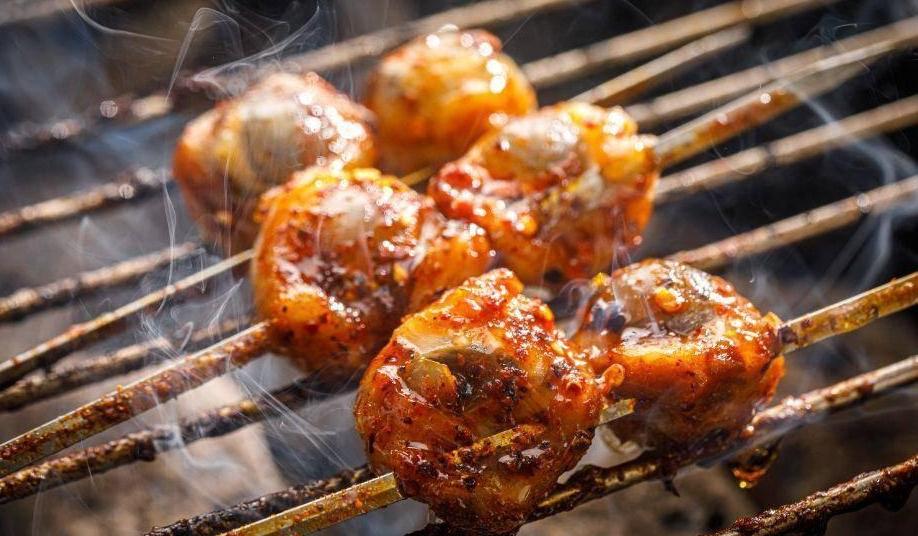 广西:我觉得烤猪眼睛算是广西的一个特色。特别是一整只放在嘴里,爆浆的感觉,特别刺激。
I think roasted pig eyes are very typical of Guangxi BBQ. When you put the whole roasted eye in your mouth, the juice will burst out inside your mouth, which is thrilling.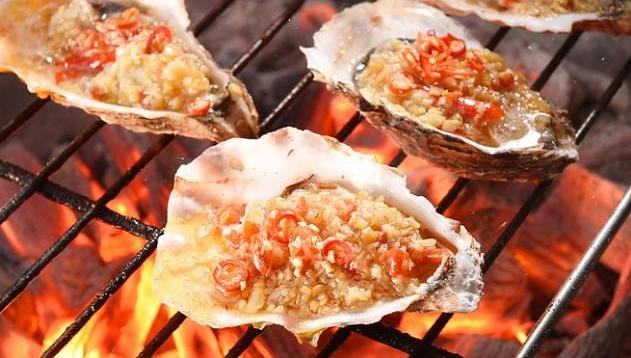 广东:我们广东烧烤主要是以鲜为主,大多数都是以烤海鲜为主,算是东南流派吧。正所谓,靠山吃山、靠海吃海。加上那些酱料,真的好吃!而且我们广东人什么都吃哦!
In Guangdong, we pursue the umami of food in barbecue; most of the time we roast seafood. It's somewhat a southeastern genre of BBQ. After all, Guangdong is a seaside province. We roast shrimp, oysters, calamari, scallops and so on. Dip the roasted seafood in the sauce, and it's just delicious! Plus, Guangdong people eat everything!
中国人吃烧烤,追求的就是那股子烟火气和热闹。你喜欢哪里的烧烤,快来留下评论吧!
Chinese people love barbecue, because they love the feel of the hustle-and-bustle happiness of life. What type of BBQ do you like? Leave us a comment!
.
9001354